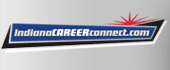 Job Information
POET

Temporary Facilities Laborer

in

Portland

,

Indiana
ABOUT POET BIOREFINING
Our nearly 30 biorefining facilities produce over 2 billion gallons of ethanol, billions of pounds of Dakota Gold distillers grain animal feed and hundreds of millions of pounds of our Voila corn oil. That's a lot of product! We also provide additional plant-based products into several important markets including CO2 for the food and beverage industry, purified alcohol for sanitizing products, as well as JIVE, a product that contributes to more sustainable roadways by helping to recycle old asphalt. We also buy over 650 million bushels of corn per year from local producers. It is our role at POET Biorefining to ensure safe, efficient, and profitable operations at each facility.
JOB SUMMARY
The Temporary Facilities Laborer is assigned responsibility for the commercial building site in regards to cleaning, maintenance, and process support, to ensure the surrounding environment is in a suitable, clean condition to work.
A TYPICAL DAY COULD INCLUDE:
General landscaping and lawn care: watering, mowing and weed maintenance, trimming and replacing shrubs, applying lawn fertilizers, etc.

Internal and external building cleaning and maintenance; glass window cleaning, painting of hand rails, equipment or guards, light bulb replacement, general area clean up,

Access to and usage of facilities equipment to complete work throughout this

Support of general facility projects and repairs; picking up parts, assisting with equipment repair, cleaning equipment components, shadow various technician roles

Operating POET fleet vehicles for maintenance service and cleanup

Foster a culture of safe behavior and environmental compliance at all times

Maintain a team environment at all times and champion POET in the community

Since we're all about teamwork and getting the job done, your skills may be put to a lot of other uses!

STRENGTHS OF A SUCCESSFUL CANDIDATE:

Pursuing or completion of a high school diploma or equivalent education

Valid Driver's license

Practical decision-making

General safety awareness and willingness to take direction on task completion

Must be self-motivated with the ability to work independently on various projects

Excellent organizational, time management, and communication skills as well as the ability to adapt to change

You know the basics of Microsoft Office You're capable of learning new programs

WORK ENVIRONMENT

Culture is king at We're all on the same team. We always communicate. And we park our egos at the door. These aren't just slogans on our walls. It's our code

This position is largely self-directed and requires a thorough understanding of company policy, procedures, and values. Team members will be required to adhere to all safety requirements at all times and in all work This position is exposed to work in multiple environments, including plant, laboratory, as well as an office environment. The team member may be exposed to high noise levels, moving mechanical parts, dusty conditions, internal and external temperature/weather conditions, and chemicals.

Specific physical requirements may include:

Occasionally lifting weight up to sixty (60) pounds.

Climbing several flights of stairs and ladders.

Opening valves.

Occasionally bending, twisting and turning while lifting weight of less than fifty (50) pounds.

Data entry while seated for greater than one (1) hour.

Walking up to two (2) or more miles per day.

Pushing brooms, shovels, etc.

Working at heights, in confined spaces and at temperatures from -20 to +100 degrees.

Standing for extended periods of time.

Wearing Personal Protective Equipment (PPE).

Using hand and power tools.

POET is an Equal Opportunity Employer (EOE). Qualified applicants are considered for employment without regard to age, race, color, religion, sex, national origin, sexual orientation, gender identity, disability or veteran status.

Apply Online (https://careers-poet.icims.com/jobs/4368/temporary-facilities-laborer/job?mode=apply&apply=yes&in_iframe=1&hashed=-336060731)

Email this position to a friend
Not ready to apply yet?
Join POET's Talent Network to stay connected and receive updates on the latest careers! (https://careers-poet.icims.com/connect?back=intro&findajob=1&in_iframe=1&hashed=-435625193)
Job ID 2021-4368
Employment Type Temporary
Category Maintenance
Shift Day
Travel Required None
Position Location(s)US-IN-Portland
FLSA Status Non-Exempt