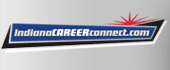 Job Information
Tyson Foods

Maintenance Crew B 3rd– Full-Time – Portland, IN 47371

in

Portland

,

Indiana
The starting pay for this position is $18.80/hr. with a shift increase for second and third shift.
If you are looking to make an impact in a meaningful way, join us at Tyson Foods where we are raising the world's expectations for how much good food can do! We create quality products in a safe environment for our team members. We offer advancement opportunities and steady work. This facility operates five days a week with potential for overtime and produces Tacos and Tortillas.
POSITION SUMMARY:
The Maintenance Mechanic is responsible for providing service to the facility in order to insure an efficient and effective operation and assist in keeping machinery running to maintain continuous production .
RESPONSIBILITIES:
Responsible for troubleshooting and repairing machine breakdowns while also performing preventive maintenance and adjusting equipment.

Maintains accurate records on log sheets and in a computer-based system

Cleans up area after tasks and assists in keeping the shop clean and orderly

Checks out and accounts for parts used on the job

Ability to fill out work notifications, PM reviews and work order evaluations

Ability to assist Team Members while developing and maintaining positive professional relationships

Must be able to work a variable schedule and occasional holidays

Communicate with various departments on a regular basis

Must be willing to work in harsh environments for short periods of time (Ex: Heat, cold, rain, snow, wind, water, mud, etc.)

Perform any other work as assigned by supervisor

Comply with all safety, food safety, GMP and SQF Requirements

Must perform all positions of rotation, if applicable
REQUIREMENTS:
Ability to flex/grip with wrists/hands

Walking, bending, squatting, standing and lifting of up to 50 lbs. on a frequent basis

Must be able to read information relating to the job including (but not limited to) work assignments, blueprints, equipment specifications, repair related information, etc.

Must be able to tolerate heights up to 70 feet off of the ground on occasion

Ability to perform basic math functions (adding, subtracting, multiplying, etc.) with use of calculator

Must be able to work with minimal supervision
In order to be eligible for consideration you must have:
Must have a minimum of 2 years of mechanic work experience in industrial manufacturing or be a graduate of an industrial maintenance training program. Preferred experience with food processing & packaging equipment, electrical/mechanical controls, welding, motor controls, PLC, hydraulics, pneumatics and combustion systems.
Must have 1 year continuous work history with a single employer in the past 3 years to be considered.
Must not have been terminated from a previous employer for attendance or job abandonment.
Must be available to work overtime and weekends.
Work Shift:
3RD SHIFT (United States of America)
When completing a Tyson Foods employment application, be sure to complete all tasks listed on the candidate home page. If not, you will see a message that there are 1 or more task(s) that require attention. Applicants for hourly production positions must complete the task to provide additional information to be considered from employment.
Tyson is an Equal Opportunity/Affirmative Action Employer. All qualified applicants will be considered without regard to race, national origin, color, religion, age, genetics, sex, sexual orientation, gender identity, disability or veteran status.
CCPA Notice. If you are a California resident, and would like to learn more about what categories of personal information we collect when you apply for this job, and how we may use that information, please read our CCPA Job Applicant Notice at Collection, click here (https://www.tysonfoods.com/sites/default/files/2020-07/CCPA%20applicant%20notification.pdf) .
Our team members make the difference. If you are ready to grow your career with an industry leader and want to positively impact the team and community around you, then join us in helping us in raising expectations.Join us on the journey.
At Tyson, we are raising expectations for how much good people can do. Our Talent Strategy is to Attract, Grow, Reward and Retain the best talent, and we believe that our Culture is the connecting thread that drives that strategy!
We strive to be a talent magnet to establish a reputation for being a talent rich organization where team members can grow their career while growing the business.
We are a high performing organization where team members are rewarded (Pay, Benefits and Recognition) for their contributions, and given the opportunity to support and/or volunteer with programs that help Tyson make a lasting social impact in the communities where we live and work.
To learn more about our culture, please read Our Purpose (http://www.tysonfoods.com/who-we-are/our-story/purpose-values) .
Tyson Foods, Inc. is an Equal Opportunity Employer. If you are unable to apply for career opportunities through use of this site due to an impairment or disability, please contact (479) 290-5000 for further assistance.
Tyson Foods