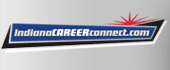 Job Information
Anderson Trucking Service, Inc.

Yard Worker/MEC Coordinator

in

Porter

,

Indiana
Yard Worker/MEC Coordinator
Apply Now!
Back to search
Location: Porter, IN
Department: Fleet Maintenance
Posted: 06-03-2021
Location Name: ATS Maintenance - Porter, IN
Wage: Depends on Experience Hourly
Position Type: Full-Time Hourly
Shift: Standard
Summary
The Yard Worker/Material Equipment Control Coordinator is responsible for maintaining the yard in a clean and organized manner. This involves moving and staging trucks and trailers around the yard, stacking trailers, fueling and jump starting trucks. Will also be responsible for removing MEC and driver belongings from tractors and trailers getting them prepared for detailing.
Education and Experience
High School Diploma or equivalent.

Experience with operating vehicle and heavy equipment in a transportation environment preferred.

A valid driver's license is preferred but not required.

Become forklift certified through the ATS onsite training program.

Must be able to operate all yard related equipment.

Must be self- motivated, able to multi-task and work independently.

Must be a team player, amenable to a variety of work projects and work conditions.

Good decision-making, problem-solving, attention to detail and customer service skills (internal/external).

Working knowledge of computers and Microsoft Office (Word, Excel, and Outlook).

Effective communication skills (written, listening and verbal).

Must be able to work a flexible work schedule when needed and work overtime as needed.

Willing and able to travel infrequently, including overnight travel.
Essential Duties and Responsibilities
Yard Worker Responsibilities:
Drive or forklift trucks and trailers around the yard to maintain order or move trucks to designated inspection/staging areas.

Perform full truck and trailer inventory on a daily basis or more frequently as needed.

Fuel trucks with Diesel and DEF or add fuel supplement as needed, and ensure trucks are plugged into outlets and disconnect batteries as needed or instructed.

Maintains the yard in a clean and orderly manner.

Ensure forklifts are being maintained and inspected daily.

Properly lockout tag out any trucks as needed.

Assist drivers in the yard with the equipment as needed.

Stack and unstack trailers as needed for hauling or to create more space in the yard.

Report any damaged or items in need of repair to manager.
Material Equipment Control Responsibilities:
Remove MEC and driver personal belongings from tractors and trailers placing items in boxes for inspection or properly disposing of unusable items.

Set up MEC kits for drivers for loading into trucks.

Assist, as needed, in the inspection of MEC equipment and determine what is reusable and what should be thrown away.

In support of ATS's culture, all employees are expected to consistently, effectively and reliably perform in accordance with the Company's values as set forth in our core competencies and behaviors (All Employee Competencies).

Position may require work responsibilities outside of normal business hours and infrequent travel may be required.

Performs other duties and responsibilities as assigned.
Physical Demands
The physical demands described here are representative of those that must be met by an employee to successfully perform the essential function of this job. Reasonable accommodations may be made to enable individuals with disabilities to perform the essential functions.
Constantly operating various forklifts and other material movement equipment including semi tractors.

Intermittently uses hand tools to perform cleaning or enter data into computer.

Intermittently ascend/descend forklifts, tractors, trailers and ladders to perform duties.

Occasionally positioning self under, on top of, or in awkward positions to move and/or remove things.

Occasionally communicates with others regarding work questions, processes, procedures and timelines.

Must be able to move/position parts, tools, equipment:

From 1 to 10 lbs. frequently

From 11 to 25 lbs. intermittently

From 25 to 50 lbs. occasionally

Over 50 lbs. occasionally

Exposure to:

Loud noises constantly requiring hearing protection.

Temperature extremes intermittently due to outside weather conditions.

Dirt, dust, grease, chemicals and odors constantly.

Situations requiring eye protection and steel toed boots.
EEO and Affirmative Action Statement
It is the policy of theATSto provide for and promote equal employment opportunity in employment compensation and other terms and conditions of employment without discrimination based on age, race, creed, color, national origin, gender, sexual orientation, disability, marital status, Vietnam Era Veteran status, genetic predisposition, or carrier status.
TheATSdesignated person for issues concerning Affirmative Action/Equal Employment Opportunity is Employee Relations Manager at 320-255-7400.
ATSis committed to assuring equal employment opportunity and equal access to services, programs and activities for individuals with disabilities. It is the policy of theATSto provide reasonable accommodation to a qualified individual with a disability to enable such individual to perform the essential functions of the position for which he/she is applying or in which he/she is employed.
The policy applies to all employment practices and actions. It includes, but is not limited to, recruitment, job application process, examination and testing, hiring, training, disciplinary actions, rate of pay or other compensation, advancement, classification, transfer, reassignment and promotions.
Apply Now!