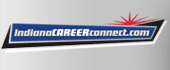 Job Information
Anderson Trucking Service, Inc.

1st Shift Diesel Technician - $1,000 Sign-On Bonus!

in

Porter

,

Indiana
1st Shift Diesel Technician - $1,000 Sign-On Bonus!
Apply Now!
Back to search
Location: Porter, IN
Department: Fleet Maintenance
Posted: 09-16-2020
Location Name: ATS Maintenance - Gary, IN
Wage: Depends on Experience
Position Type: Full-Time Hourly
Shift: Standard
Passion.Drive.CommitmentAnderson Trucking Service (ATS) is a family-owned company that has earned its place as a respected industry leader, with sustained growth across the nation. ATS is committed to helping people succeed by delivering worldwide Transportation Solutions. It's an exciting time to make an impact. Pairing your passion and drive with our commitment to your success, sky's the limit! Find your place in the ATS family today. #WeAreATS
$1,000 sign-on bonus!

Competitive hourly rate plus incentive

Uniforms provided

Annual boot allowance

Annual tool allowance

Annual prescription safety eye-wear allowance

PTO

401K with a company match

Health, dental, vision benefits
Summary
The Diesel Technician position is responsible for the inspection, service, repair and preventative maintenance of the various types of ATS tractors by using ATS and industry standard methods and criteria to make sure the tractor is safe to be on the road.
Education and Experience
Two year AAS Degree in medium/heavy truck diesel program and/ or a minimum three years of equivalent experience in related field e.g., automotive, medium/heavy equipment, trailer repair, etc. and experience in cutting and welding.

Working Knowledge of DOT regulations and Out of Service parameters for tractors, trailers and accessorial equipment.

Brake and 609 air conditioning certifications required.

A valid driver's license, Commercial Driver's License (CDL) is preferred but not required.

Must be able to operate all related shop equipment.

Must be DOT certified and forklift certified.

Good communications skills (written, verbal, listening),

Competent in using computers including Microsoft Office (Word, Excel, and Outlook).

Good decision-making, problem-solving, attention to detail and customer service skills (internal/external).

Good electrical troubleshooting skills.

Ability to read installation manuals and understand manufacturer training.

Willing and able to travel infrequently, including overnight travel.
Essential Duties and Responsibilities
Perform inspections on company tractors using ATS, DOT, and OSHA guidelines to ensure that the tractors are operating safely.

Complete DOT inspections on outgoing trucks to verify that all necessary repairs have been made.

Performs repairs following ATS procedures within standard job times to get the drivers back on the road as soon as possible.

Performs all necessary/scheduled preventative maintenance services e.g., oil and grease, air filters, cooling system nitrate, water filters, etc.

Diagnose and repair electronic control engines.

Ensure safety procedures are implemented and followed and wear all required PPE at all times.

Record all parts and repair work into computer system to track cost of repairs.

Must meet productivity standards.

Participate in online OEM training such as After Market Resource (ARC) from Freightliner and hands on training provided by OEM and Factory.

Must furnish basic tools and ATS will provide specialty tools to perform functions of the job.

Meet all ATS and department objectives and deadlines.

Follow all ATS and department policies and procedures.

Works within budget that is set for the department.

Charge out all parts used on trucks and trailers.

In support of ATS's culture, all employees are expected to consistently, effectively and reliably perform in accordance with the Company's values as set forth in our core competencies and behaviors (All Employee Competencies).

Required to work occasional overtime, Saturdays and other shift vacancies as needed.

Performs other duties and responsibilities as assigned.
Physical Demands
The physical demands described here are representative of those that must be met by an employee to successfully perform the essential function of this job. Reasonable accommodations may be made to enable individuals with disabilities to perform the essential functions.
Constantly positioning self under, on top of, or in awkward positions to work on equipment.

Frequently moving about to obtain tools, supplies, parts and to inspect equipment.

Constantly uses hand tools and power hand tools to repair equipment, manipulate parts into position or enter data into computer.

Constantly inspecting and assessing equipment to determine whether to replace or repair and the best approach to replace/repair.

Intermittently communicates with others regarding work questions, processes, procedures and timelines.

Must be able to move/position parts, tools equipment:

From 1 to 10 lbs. Frequently

From 11 to 25 lbs. frequently

From 25 to 50 lbs. occasionally

Over 50 lbs. occasionally
Exposure to:
Loud noises constantly requiring hearing protection.

Temperature extremes intermittently due to outside weather conditions.

Dirt, dust, grease, chemicals and odors constantly.

Situations requiring eye protection and steel toed boots and when welding, an approved shield.
Supervisory Responsibility
None
EEO and Affirmative Action Statement
It is the policy of theATSto provide for and promote equal employment opportunity in employment compensation and other terms and conditions of employment without discrimination based on age, race, creed, color, national origin, gender, sexual orientation, disability, marital status, Vietnam Era Veteran status, genetic predisposition, or carrier status.
TheATSdesignated person for issues concerning Affirmative Action/Equal Employment Opportunity is Employee Relations Manager at 320-255-7400.
ATSis committed to assuring equal employment opportunity and equal access to services, programs and activities for individuals with disabilities. It is the policy of theATSto provide reasonable accommodation to a qualified individual with a disability to enable such individual to perform the essential functions of the position for which he/she is applying or in which he/she is employed.
The policy applies to all employment practices and actions. It includes, but is not limited to, recruitment, job application process, examination and testing, hiring, training, disciplinary actions, rate of pay or other compensation, advancement, classification, transfer, reassignment and promotions.
Apply Now!