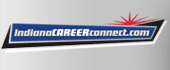 Job Information
Reyes Holdings

Trailer Technician - RFM

in

Portage

,

Indiana
Trailer Technician - RFM
Job ID #:33465

Position Type:Full Time

Location:Portage, IN

Shift:1st

Department:Maintenance

Education Required:HS Diploma/GED

Experience Required:3 - 5 Years
Position Description:
As part of Reyes Holdings, LLC, one of the largest private fleets in the United States, Reyes Fleet Management, LLC maintains and repairs the transportation fleet and material handling equipment for Great Lakes Coca-Cola Distributing, the Reyes Beverage Group, the Martin Brower Company and Reinhart Foodservice. In addition to the Reyes Fleet Management facilities, Reyes Fleet Management oversees third party maintenance, equipment leasing and vendor relations for the fleet in all Reyes Holdings locations.
Through their knowledge of the distribution industry, the Reyes Fleet Management team works with the companies to reduce costs, ensure compliance standards and assist locations with value added solutions to provide well maintained equipment for employees' use. Reyes Fleet Management has continued to evolve to be an employer of choice, providing excellent benefits, opportunities for development and highly competitive salaries.
Position Summary: A Trailer Technician primarily focuses on the preventative maintenance of the fleet diesel equipment of the Reyes Holdings family of businesses. A Trailer Technician may occasionally be responsible for operating a fleet shop in absence of a Fleet Shop Manager or Lead Mechanic.
People or Process Management Responsibility: None
Preferred Skills and Experience:
• ASE Certifications.
• Trade school diploma or certification.
• Commercial Driver's License.
Position Requirements:
Required Skills and Experience:
• High school diploma or GED.
• Minimum of one year related experience.
• Must possess own tools.
• Valid Driver's License to operate applicable company vehicles
• Acceptable motor vehicle record in compliance with Department of Transportation regulations.
• Ability to work any schedule, including nights, weekends and holidays
• Ability to utilize an on board computer and desktop computer.
• Ability to read and speak English sufficiently to be able to converse with the public, understand highway traffic signs and signals, respond to official questions, and be able to make legible entries on reports and records.
• Ability to frequently lift, push and/or pull weights in excess of 50 pounds, occasionally lift, push and/or pull weights in excess of 100 pounds.
• Some travel may be required.
• Excellent verbal and written communication skills.
• This position must pass a post-offer background and drug test.
Physical Demands and Work Environment:
Reasonable accommodations may be made to enable individuals with disabilities to perform the essential functions. Due to the nature of our business in regard to such things as delivery schedules, order inputs, selection, and Department of Transportation Hours of Service, overtime, attendance and punctuality are essential job functions. Should an individual in this classification not be able to adhere to this requirement due to a disability, they should contact their Human Resources department to see what, if any, reasonable accommodation may be made.
All qualified applicants will receive consideration for employment without regard to race, color, religion, sex, sexual orientation and gender identity, national origin, disability, or protected veteran status. Drug Free Workplace.
As an Equal Opportunity Employer, Reyes Holdings companies will recruit and select applicants for employment solely on the basis of their qualifications. Our Practices and Procedures, including those relating to wages, benefits, transfers, promotions, terminations and self-development opportunities, will be administered without regard to race, color, religion, sex, sexual orientation and gender identity, age, national origin, disability, or protected veteran status and all other classes protected by the Federal and State Government. Drug Free Employer.
Reyes Holdings