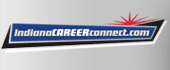 Job Information
United States Steel

Shift Manager II - Maintenance

in

Portage

,

Indiana
10673BRJob Description:United States Steel is looking for a Shift Manager – Maintenance that will be responsible for applying engineering principles, troubleshooting and problem-solving techniques to evaluate and make decisions that resolve operational conditions and improve reliability. In addition, this role will supervise, direct, and coordinate efforts of experienced technicians, craftsmen, and project planners to repair and maintain mechanical and/or electrical equipment to maximize operating efficiencies and improve reliability. Qualified candidates must be able to effectively engage teams and promote an environment of respect, communication, and collaboration through two-way communication and encouraging new ideas and different perspectives that drive individual, team, and company success.
Job Responsibilities:
• Administer the U. S. Steel safety program to ensure a safe work environment, including proper housekeeping.
• Directly supervise union employees and work closely with vendors and contactors.
• Interpret specifications, blueprints, and job orders to workers and assign duties accordingly.
• Coordinate, organize, and direct activities of maintenance crews.
• Assists workers in diagnosing malfunction in machinery and equipment.
• Maintain proper inventories of required spares in order to provide efficient operations.
• Coordinate repairs and preventative maintenance with a team of mechanical/electrical maintenance staff.
• Use technical knowledge, equipment documentation, safety procedures, and maintenance schedules to follow, improve, and develop preventative and routine maintenance programs.
• Devise and implement cost saving strategies.
• Develop and implement methods and procedures designed to eliminate maintenance problems and improve product quality.
• Perform administrative activities such as scheduling crews, completing reports, conducting safety conversations, and complying other reporting as necessary.
Requirements:
• High school diploma or GED required.
• Minimum of 5 years work experience supervising crews in a manufacturing or industrial environment.
• Ability to work rotating shifts which will include extended workdays, weekends, and holidays.Auto req ID:10673BRRequisition Type:US-ExemptPosting Title:Shift Manager - Sheet MaintenanceState/Province:US - INWork Location - City:Portage Company Overview:Steel is essential to advancing modern society. In fact, countless aspects of our lives wouldn't be possible without it. From state-of-the-art household appliances and safer, more fuel-efficient automobiles — to steel framing that makes our homes stronger and tubular products that support the development of our nation's energy resources — our products build quality of life for people around the world. U. S. Steel is on an exciting transformational journey to become the iconic corporation — a company set apart from the competition through the talent of our people, the quality of our product, and the strength of our performance. We are seeking talented, motivated people to help us create the next generation of U. S. Steel, known for consistently out-performing the competition, delivering superior returns, and creating value for our customers as a world-class supplier of innovative steel products and solutions.Preferred Skills:• Preferred candidates will have a Bachelor of Science or Associate degree in Mechanical or Electrical Engineering, Electrical Technology, Electrical Maintenance or similar degree program or equivalent years of demonstrated knowledge in a large industrial/maintenance environment.
• Preferred candidate will have experience supervising unionized employees or similar military leadership experience.Competency Summary:Think: Think Critically and Drive Change
Lead: Develop Talent and Collaborate
Do: Empower Performance and Deliver ResultsEqual Employment Opportunity:U. S. Steel is a principled company committed to its core values of safety, diversity & inclusion, environmental stewardship, results focus & accountability. We focus on our customers, driving quality and ensuring cost effectiveness. We promote an environment of respect, transparency and collaboration – encouraging new ideas that drive innovation and our collective success. U. S. Steel is an Equal Opportunity Employer. It is our policy to provide equal employment opportunity (EEO) according to job qualifications without discrimination on the basis of race, color, religion, ancestry, national origin, age, genetics, sexual orientation, sex, gender identity, disability status or status as a protected Veteran or any other legally protected group status.
(California residents may visit www.ussteel.com/CANotice for information regarding collection of personal information and U. S. Steel's privacy practices.)Job Category:Manufacturing & Production Diversity Commitment:UNITED BY STEEL - We are committed to fostering an inclusive workplace culture and celebrate the diversity of our employees. We are all responsible to live these principles and lead by example as we prioritize the physical and psychological safety of every team member.