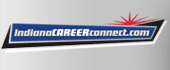 Job Information
Valmont Industries, Inc.

Welder - 1st Shift (Starting $20.00 per hour)

in

Plymouth

,

Indiana
1545 Pidco Drive Plymouth Indiana 46563-1354
Why Valmont
Welcome to Valmont, where a world of opportunity awaits. When you join our team, you become part of a passionate group dedicated to changing lives and conserving resources around the globe. We want problem solvers who roll up their sleeves to foster progress and innovation for all people. At Valmont, we provide infrastructure, irrigation, tubing and coatings to the world. We strengthen cities. We nourish croplands. We design, manufacture and coat. Our products and services make a difference. Join us, and BUILD YOUR WORLD.
A Brief Summary of This Position
The Welder position is an individual contributor in the Plymouth site. This person must be a highly driven individual that will weld metal and/or aluminum components together to fabricate or repair products according to layouts, blueprints, or work orders using a variety of welding equipment.
Essential Functions
Fuse or weld metal structural components together by means GMAW arc welding in the fabrication of communication towers, components and overhead sign structures

Perform welding operations requiring a limited amount of planning of work from blueprints or other written specifications and determine operation sequence

Utilize all safety devices and wear all mandatory personal protective safety equipment

Adjust welding equipment to its prescribed settings

Maintain and operate production tooling and fixtures as well as all welding equipment in a safe and secure manner

Read and complete labor reporting system, standard shop forms and blueprints

Other duties as required and/or assigned.
Important Details about the Role
The employee is responsible for own work.

Must be able to work with other employees to complete job.

Setup, operate, and perform general maintenance of equipment without difficulty.

Make mathematical calculations in preparing product or setting up the machinery.

Read and decipher blue prints and flat sheets without assistance and use them to properly weld scheduled.

The employee must maintaina safe and productive work environment producing a quality product which is shipped complete and on time to satisfy the needs of the customer.

The employee has a direct impact on safety, quality, productivity, TME (total manufacturing expenses), and customer satisfaction.

This position reports to the Production Supervisor.
Required Qualifications of Every Candidate (Education, Experience, Knowledge, Skills and Abilities)
The ability to calculate simple mathematics and interpret shop drawings.

Basic working knowledge of computer programs such as Microsoft Outlook or similar email software.

High school diploma or GED equivalent

Must have an acceptable attendance and prior employment record

One (1) to three (3) year of previous, hands-on MIG welding experience in a production environment

Multi-pass, stack layering welding experience

Ability to operate overhead cranes, prior experience preferred

Ability to read weld symbols and understand blueprints

Must be able to use and accurately read a tape measure

Able to lift up to 50 pounds

Communicate and interact with coworkers in a positive manner

Must be a person of passion and integrity with the drive to excel and deliver exceptional results

Wear required personal protective equipment and follow facility safety regulations.

Maintain a safe and productive working environment.
Highly Qualified Candidates Will Also Possess These Qualifications
High School Diploma or GED equivalent.

Three (3) to five (5) years of previous experience in a professional welding position

The ability to pay attention to detail and follow work instructions

The ability to communicate and interact with coworkers in a positive manner

Must be a person of passion and integrity who has the drive to excel and deliver exceptional results

AWS certified welder operator qualification

Must have a high awareness for safety at all times.

Must be a person of passion and integrity who has the drive to excel and deliver exceptional results.
Educational Background
Able to do basic math (addition, subtraction, multiplication, and division and fraction conversion)

Able to read and comprehend routings and blueprints

Able to use a tape measure

Able to use a computer to enter production date, perform time keeping functions, interface with machines and other equipment
Valmont does not discriminate against any employee or applicant in employment opportunities or practices on the basis of race, color, religion, sex, sexual orientation, gender identity, national origin, age, genetic information, veteran status, disability or any other characteristic protected by law. Reasonable accommodation may be made to enable individuals with disabilities to perform the essential functions.
If you have a disability and require any assistance in filling out the application for employment email EEOCompliance@Valmont.com.
Valmont Industries, Inc. is a leading producer and distributor of products and services for the infrastructure and agricultural markets.
Valmont began in 1946 when founder, Robert B. Daugherty, combined his $5,000 savings with a wholehearted belief that business could and should be done better. From those modest beginnings, the company grew into a global leader of engineered products and services for infrastructure, and water-conserving irrigation equipment and solutions for agriculture.
From lighting and traffic structures to guide the way, to communication towers that keep people connected, to utility structures that power homes and businesses, to irrigation equipment and technology that helps grow the world's food, we are committed to Conserving Resources. Improving Life ® .
Four primary business segments comprise Valmont: Engineered Support Structures; Coatings; Irrigation and Utility Support Structures. We manufacture products in over 80 different facilities spread across 6 continents and do business in over 22 different countries. Valmont is publicly traded on the NYSE under the symbol (VMI).
We are passionate about our products. We pride ourselves on being people of integrity who excel at delivering results. We pursue opportunities for growth by taking products and processes to new markets, developing new products for existing markets, and continually improving across the company to ensure that Valmont solutions are always the global industry leader.
Valmont Industries, Inc.