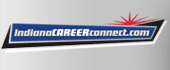 Job Information
Victory Packaging

Maintenance Technician

in

Plymouth

,

Indiana
Our WestRock- Food Service Packaging, Plymouth, IN, plant is seeking qualified candidates to fill Maintenance Technician Position in the Maintenance Dept. This is an hourly position where advancement in operations is expected.
WestRock will be a company where each of us genuinely belongs, is respected, and valued, and can do our best work, and where diversity, inclusion and equity are competitive advantages.
The Opportunity:
The ideal candidate will have a strong commitment to working safe, good communication skills, a demonstrated ability to work in a fast-paced environment, experience in a manufacturing environment, and a strong desire to succeed and advance in the company.
How you will Impact WestRock:
Ability to safely operate various manufacturing equipment, follow specific directions, and perform duties as assigned.

While performing the duties of this job, the employee is frequently required to stand; walk; use hands to finger, handle, or feel; reach with hands and arms; climb or balance; stoop; kneel; crouch; or crawl; and talk; or hear. The employee is occasionally required to sit. The employee must frequently lift and/or move more than 100 pounds. Specific vision abilities required by this job include close vision, distance vision, color vision and depth perception.

Ability to work safely, comply with all safety rules.

While performing the duties of this job, the employee is frequently exposed to moving mechanical parts. The employee is occasionally exposed to wet and/or humid conditions; high, precarious places; fumes or airborne particles; toxic or caustic chemicals; outside weather conditions; risk of electrical shock; and vibration. The noise level in the work environment is usually moderate to occasionally loud.

Performs skilled and semi-skilled maintenance activities depending upon area of assignment including performing basic trade activities such as electrical, plumbing and carpentry work.

Performs minor and major repair of all buildings and equipment. Repairs electrical equipment/systems and control circuits; and replaces faulty electrical equipment as needed. This troubleshooting element is inclusive of Three Phase Motors and Programmable Logical Controls (PLC) applications.

Must have a strong working knowledge of relay logic and be capable of applying this knowledge in the troubleshooting of the PLC's in the production equipment.

Must have a strong understanding of NFPA 40E standards and be capable of applying these standards in the work situation.

Installs electrical wiring and equipment; new electrical services; and replaces and repairs wiring as needed (including computer cable).

Consults with Maintenance Manager, as needed, on electrical system issues; and, as assigned, serves in a project coordination role monitoring the activities of outside contractors.

Maintains and repairs a variety of hand and power tools ensuing they are in safe and efficient working order.

Performs preventive maintenance procedures on mechanical equipment on a scheduled basis; inspects belts, checks fluid levels, replaces filters, greases bearings, seals, etc.; repairs or replaces broken parts.

May operate a computer which controls and monitors mechanical equipment and utility systems.

Calibrates and repairs pneumatic systems and other mechanical systems on production equipment to assure optimum performance of that production process.

Completes daily, weekly, and monthly checklists on building equipment maintenance procedures and maintains records of scheduled maintenance procedures.

Maintains records of scheduled maintenance procedures.

Performs other duties as assigned by the Maintenance Manager or another member of the leadership team.
What you need to succeed
To successfully qualify for this job, an individual must be able to perform each essential function satisfactorily. Must complete the industrial maintenance and electrical assessment administered by NOCTI with a score satisfactory to that assessment process.

Must have a strong commitment to working safe,

Must possess good communication skills.

Must have a strong desire to succeed and advance in the company.

Must be self-starting/self-motivated and able to work independently.

Must have the demonstrated ability to work in a fast-paced environment and have a sense of urgency to complete tasks accurately and on time.

Good communication skills including the ability to interact with other levels of management and staff.

Industrial manufacturing experience is preferred, not required.

Must be flexible on shift.

Must pass a background check, pre-employment drug screen and physical.

HS diploma or GED equivalent required.
What we offer
Corporate culture based on integrity, respect, accountability, and excellence.

Comprehensive training with numerous learning and development opportunities

An attractive salary reflecting skills, competencies, and potential.

A career with a global packaging company where Sustainability, Safety and Inclusion are business drivers and foundational elements of the daily work.
#IN
#militaryjobs
#gd
WestRock Company is an Equal Opportunity Employer committed to creating and maintaining a diverse workforce: Minorities/Females/ Disabled/Veterans
Victory Packaging