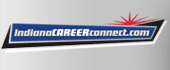 Job Information
SIMOS

Warehouse Worker-$300 Sign on Bonus for 2nd Shift

in

Plainfield

,

Indiana
At SIMOS we put people to work - the people who enable leading companies to be more productive and successful.
HIRING EVENT: SEPT 15TH-17TH- 8229 EAST US 36 AVON, IN 46123 We are hiring for various shifts doing Picking and Packing in a distribution environment.We are looking for individuals who enjoy a team environment and have production goal oriented views and initiatives.
1st Shift Mon-Fri 7:00am-3:00pm $15.00 2nd shift - Mon-Fri 2:00 pm-10:00 pm $15.50 $300 Sign on Bonus for 2nd Shift.
Industry: Warehouse/Distribution.
Duties: Our associate's safety is our number one priority. We are fully engaged in the COVID-19 regulations, are adhering to proper social distancing protocols, taking temperatures and requiring face masks to be worn. Our client and SIMOS are dedicated to ensuring proper cleaning procedures.
Employment Types: Full Time, Long Term.
Recruiting Center: Comfort Inn Indianapolis Avon, 8229 East US 36, Avon, IN 46123.
Work Location: Simos Insourcing Solutions, 2301 Reeves Road, Plainfield, IN 46168.
Job Types: Assembly, Distribution, General Labor, General Production, General Warehouse, Material Handler, Picker/Packer, Production, Warehouse.
Shifts: 1st Shift, 2nd Shift.
Attributes: Background Check, Drug Test, Stand for Shift Duration, Must be at least 18 years old.
Benefits: Casual Dress Code, Climate Controlled Environment, Paid Training, Weekly paychecks, Direct Deposit or Cash Card pay options.
Lifting Requirements: Able to Lift 50 pounds.
Education Required: No Education Requirement.
Starting Wage: $15.50.
Pay Rate: $15.50 per hour.
Required Skills:
Heavy Lifting, stooping, bending, standing and walking on hard concrete floors for 10 hours per day.
Moving heavy to light merchandise and wrapping pallets. Must be able to lift 50 lbs.
Must hit daily production numbers.
Warehouse Operations - Picking/Packing - Material Handling.
SIMOS is an equal opportunity employer and all qualified applicants will receive consideration for employment without regard to race, color, religion, sex, national origin, disability status, sexual orientation, age, gender identification, protected veteran status, or any other characteristic protected by law.
SIMOS