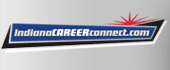 Job Information
RR Donnelley

Team Lead

in

Plainfield

,

Indiana
Team Lead 
Administration
Plainfield, IN
•
ID: 51186
•
Full-Time/Regular
Multiple shifts available
Job Description:
Evaluate and prioritize daily workload

Assign tasks and coordinate warehouse activities

Evaluate and coordinate processes and procedures for continuous improvement

Identify, evaluate and coordinate the training of shipping personnel.

Assist the Supervisor with performance reviews and disciplinary actions

Work with the Supervisor on continuous improvement of processes and procedures

Assist the Account Team in ensuring customer requirements are met

Meet daily productivity goals established for all activities. Adjust and correct when goals are not met.

Develop team members reporting to lead to increase flexibility of team in the department.

Trouble shoot problems with the pick confirming, packing, missing product, system issues, etc., when needed.

Prioritize orders according to the urgency of delivery and follow up on the status of those shipments.

Coordinate the bulk process by prioritizing the daily orders, sample boxes, paper work, and setting up the production line.

Have contact with the UPS reps and for any system problems.

Notify the Department Supervisor of personnel, product or shipping related issues.

Investigate and resolve picking errors such as, wrong quantities, wrong piece, wrong product in location, etc.

Discuss on a daily or weekly basis the individual % of error. Follow up with a positive or negative ROD when appropriate.

Monitor the employees starting and ending times, ensuring all employees are at their working stations and ready to work.

Monitor all shipping personnel ensuring maximum production.

Responsible to drive process improvement efforts through innovative and motivational techniques.

Walk the racks and ensure the pickers are keeping the racks clean, opening only one product box per pallet, picking product by layer to ensure safety standards, and notify a material handler of any unsafe conditions.

Develop and maintain functional back-ups for each critical job function for the the area.

Train employees as needed.

Other duties as may be assigned

RRD is an EEO/AA including Vets and Disabled Employer

Required Skills
Required Skills:
Ability to read and interpret documents such as safety rules, operating and maintenance instructions, and procedure manual

Skill in verbal and written communication, forward and progressive thinking, and problem analysis and resolution

Ability to write routine reports and correspondence

Ability to physically count articles or products on shelves, racks and pallets

Adept with basic mathematical calculations, and preparing written operational reports

Required Experience
Required Experience:
High School Diploma.

Minimum 1 to 2 years related production, warehouse and/or distribution center experience.

1 year of leadership experience preferred.

Experienced with applicable safety regulations.

Ability to lead and train a high performance team and achieve results and team goals.

Carry out responsibilities while upholding our values and ethics.

Operate a personal computer and job related software.

Ability to work flexible schedule to include weekends if business require it.