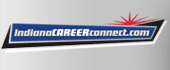 Job Information
Duke Energy

Supervisor Facility Management

in

Plainfield

,

Indiana
More than a career - a chance to make a difference in people's lives.
Build an exciting, rewarding career with us – help us make a difference for millions of people every day. Consider joining the Duke Energy team, where you'll find a friendly work environment, opportunities for growth and development, recognition for your work, and competitive pay and benefits.
The Regional Facilities Management Leader (Tier VI) is responsible for oversee ing the maintenance and operations of Duke Energy commercial buildings and grounds, i ncluding owned and leased facilities . The a rea of responsibility include s properties within the designated geographic region . R esponsibilities include establishing and maintaining positive customer relationships to insure customers ' needs and established service levels are being met. These duties may extend to oversight of internal craft workers and outsourced service provider resources, such as housekeeping, move services, and other building administration oversight functions as required. The leader will be responsible for ensuring that staff assessments are performed and training and certification needs are met by coordinating and developing appropriate programs and provid ing technical guidance where needed. The leader is r equired to respond to site and building emergencies by coordinating the appropriate response during and after normal working hours. Assists in the development and management of budgets, developing, assisting and/or reporting of projects, costs, and budgets as required. Oversees team workload and dispatch es emergency work orders and participates in analysis of work productions where improvements can be made . All functions and duties are carried out with the utmost attention to the safety of workers , staff , and customers and in compliance with established safety guidelines and practices.
Responsibilities
Supervise assigned employees and external contractors in the repair, maintenance and operation functions (outsourced facility management provider) of commercial buildings and grounds within their assigned territories. Support facility maintenance functions as required such as the roof preventative maintenance program, HVAC system maintenance, generator maintenance and more as required.

Work in concert with established employee and/or vendor contacts (including outsourced facility management provider) to see that work assignments are completed timely, efficiently and within service level standards and monitors project reporting as required to assess and improve service standards.

Participate in the creation and management of Facilities budgets with greater responsibility in managing the operational budget within assigned areas/territories. Work with various levels of management in determining building and grounds needs. Establish & maintain healthy relationships with internal / external contacts & customers.

Maintain a productive and motivated staff and assists in the development of and disciplinary requirements of assigned staff.

Conduct or coordinate regular safety meetings to ensure safety practices are observed, making safety observations of work practices and documenting in Duke Energy systems for the benefit of all.

Monitor & ensure job functions are performed in compliance with regulatory and code requirements, personnel comply with required skill qualifications and certifications, job records and logs.
Basic Requirements
Associate's degree in Construction Management, Real Estate Management, Electrical and Mechanical Engineering or other related program and 5 plus years of work related experience OR
HS/GED and 10 plus years of work related experience in lieu of a degree and 5 plus years work related experience.
Preferred Qualifications
Bachelor's degree
#LI-PG1
Additional Preferred Qualifications
Working knowledge of building management principles, HVAC systems, electrical systems

3 plus years previous experience in maintenance of building infrastructure systems

Experience in contract administration

Experience or training applicable to the oversight of activities and staff for Facilities Management function.

Demonstrated time management , planning , and project management skills useful in managing a high volume of workflow.

Prior supervisory or demonstrated leadership experience in past lead roles.

Demonstrated strong interpersonal skills to effectively develop and maintain a high performing team.

Proficient in oral / written communication skills

Proficient in the use of Microsoft office products

​
Working Conditions
Generally an office & field environment. Regular site visits, including occasionally climbing scaffolds or ladders wearing proper safety equipment at all times. Periodic weekend, weeknight, overnight and out-of-town travel may be required.
Specific Requirements
Travel Requirements
15-25%
Relocation Assistance Provided (as applicable) No
Represented/Union Position No
Visa Sponsored Position No
Posting Expiration Date
Thursday, June 24, 2021
All job postings expire at 12:01 AM on the posting expiration date.
Please note that in order to be considered for this position, you must possess all of the basic/required qualifications.
We are one of the largest electric power holding companies in the United States, supplying and delivering electricity to approximately 7.4 million U.S. customers. We have approximately 52,700 megawatts of electric generating capacity in the Carolinas, the Midwest and Florida – and natural gas distribution services serving more than 1.5 million customers in Ohio, Kentucky, Tennessee and the Carolinas. Our commercial and international businesses own and operate diverse power generation assets in North America and Latin America, including a portfolio of renewable energy assets.
Regardless of your skill set or specific interest, we're looking for the best and brightest talent in the industry. Our people make us great - and we're always looking for more. Find your career path today at Duke Energy, where it's more than a career - it's a chance to make a difference in people's lives.
Brighter opportunities. Brighter futures. Duke Energy values ideas that come from a diverse and inclusive workforce, and we're dedicated to providing a work environment where all people are valued, respected and able to reach their full potential. Duke Energy is an equal opportunity employer and does not discriminate against any employee or applicant for employment because of race, color, sex, pregnancy, childbirth or related medical conditions, including but not limited to lactation, religion, national origin, ancestry, ethnicity, citizenship, sexual orientation, gender identity, gender expression, age, marital status, physical or mental disability, genetic information, medical condition, military status, or protected veteran status. Duke Energy complies with all applicable state, federal and local laws, regulations and ordinances prohibiting discrimination.