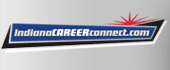 Job Information
Techtronic Industries North America, Inc.

Returns Inspector - 2nd Shift

in

Plainfield

,

Indiana
Inspect and analyze components of the returned product to determine whether credit should be issued.

Verify the purchase date if available, determine whether the product was returned within the Customer Satisfaction period (30 Days for Outdoor Power & 90 Days for Power tools).

If no purchase date, determine whether the product was returned within the TTI grace period (24 months from product date code).

Inspect the product for customer abuse or misuse.

Ensure all major parts are included in the return (Major parts list by category will be supplied).

Record the status (credit/no credit) of each product inspected.

Maintain constant communication with The Home Depot associates working in the facility.

Clearly communicate the product status and reason for your decision to The Home Depot associates for all products inspected.

Strive to meet the company's goals of continual improvement in the areas of knowledge, skills, processes and quality.
Performs other duties as assigned and deemed necessary.
Equal Opportunity Employer Minorities/Women/Protected Veterans/Disabled We endeavor to make this site accessible to any and all users. If you need to contact us regarding technical accessibility of our website call 443-391-1542. This number is only for technical accessibility issues, not general employment or job posting inquiries.
Techtronic Industries North America, Inc.