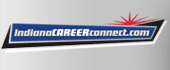 Job Information
Bell Techlogix

Quality Inspector

in

Plainfield

,

Indiana
Summary: The Inspector III is responsible for performing inspections and, with the help of the E&QS Team Lead, isolate and resolve quality issues. These issues may exist in the production process for both the Repair Depot and the Special Projects areas.
Essential Functions:
Conduct physical and visual inspections based on the requirements of each productions area.

Compile and input data into corresponding spreadsheets and/or matrices for the generation of required reports.

Ensure that any errors are expediently corrected.

Ensure that all documentation is validated prior to submission.

Submit all documentation in a timely manner.

Help identify and define problems, as well as offer assistance in solutions.

Review processes to drive continual improvement and report findings.

Update and revise work instructions as processes are changed and/or implemented.

Support Specialist and Supervisor with special inspections and/or investigations.

Work closely with Returns and Returns Receiving personnel in performing returned units or parts analysis/investigation.

Conduct primary training with/for new inspectors.

Regular attendance and timeliness.
Additional Responsibilities:
Perform quality, environmental system, and process audits.

Assist staff with Print Limit Sample inspection and validation per the client.

Ensure 6S compliance.

Other duties as assigned by management.
Required Education, Knowledge, and Experience:
Must have a high school diploma or equivalent.

Must have a minimum of two (2) years of quality inspection experience.

Three (3) years as a technician within Bell Techlogix and being able to successfully complete Inspector training within two (2) months may be substituted for the above.

Must have previous computer experience, preferably with Microsoft Excel, Power Point, Access and Word.

Some knowledge or exposure to Kaizen processes is preferred.

Knowledge of audio and video equipment is preferred.
Abilities and Skills:
Must be able to effectively handle multiple projects at one time.

Must be able to effectively handle last minute assignment delegations based on the needs of the client.

Must have the ability to analyze data and make sound decisions based on client policies and procedures.

Must be able to work in a fast-paced environment.

Must have the ability to work independently and in a team-driven customer service environment.

Must possess excellent written, verbal, and interpersonal communication skills.
Physical, Mental Requirements and Work Environment:
Must be able to lift and carry up to 49 lbs. frequently, unassisted.

Must be able to lift at least 50 lbs. occasionally.

Must be able to see and read small, fine print.

Must be able to listen carefully and follow direction.

Must be able to work in an environment with fluctuating high and low temperatures.

Must be able to work in an environment with moderate to loud noises.

Must be able to stand and walk constantly.

Must be able to reach and bend frequently.
Equipment Used:
Computer frequently.

Push cart frequently

Hand tools (i.e. thumb drive, box cutter, screwdriver) occasionally.

Tape gun occasionally.

Air hoses occasionally.

Safety glasses occasionally.

Pallet jack occasionally.
Conditions of Employment:
Must pass background check.

Must pass pre-employment and random drug tests.