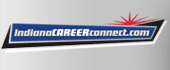 Job Information
RR Donnelley

Quality Assurance Manager

in

Plainfield

,

Indiana
Quality Assurance Manager

Manufacturing
Plainfield, IN
•
ID:
50076
•
Full-Time/Regular
Job Description: Quality Manager
This full time job responsibility will be to act as the site Quality Manager, overseeing the implementation, maintenance and continuous improvement of the site Quality Management System and Quality Metrics performance. Works with site management and personnel to plan, develop, implement and continually improve site relevant QMS requirements, and to ensure sustainable compliance to customer, regulatory and RR Donnelley QMS requirements.
This role reports directly to the VP of Operations, with a strong dotted-line report to the Platform Quality Lead within the business platform.
Responsibilities
Provides ongoing leadership and support in maintaining and continually improving of site Quality Management System (QMS) and processes inclusive of food safety / contact & Medical Device / Pharma GMP's, as required.

Ensures that site QMS is in compliance with RRD QMS requirements, including Quality Task Tracker and Quality Metrics reporting.

Coordinates activities to maintain relevant Quality System requirements such as ISO 9001:2008, GMP (21 CFR Part 820), etc, including preparing for and scheduling annual certification compliance audits.

Informs site Management of significant or potentially significant quality issues, and facilitates effective root cause analysis and corrective/preventive actions to reduce or eliminate errors.

Monitors and measures trends in QMS processes, including GMP Quality Metrics.

Oversees the Creation, maintenance, and updates of all FAI (First Article of Inspection) and NPI (New Product Introduction).

Evaluates the effectiveness of relevant site QMS processes (such as ISO 9001:2008, GMP (21 CFR Part 820)) through internal audits and the evaluation of site Quality Metrics data.

Collects and submits quality task tracker and quality metrics data for the site, on a monthly basis, and issues a report to the Platform Quality Lead

Interacts with customers and assists with quality related responses to RFP's/RFI's for the site.

Member of the Project Management team for project startups covering Quality, procedures and compliance.

Reviews relevant GMP documents for compliance to company SOPs, quality systems, and regulatory requirements.

Leads and manages ongoing internal process verification audits throughout year.

Crossover point person in the areas of EHS.

Provides leadership and direction to quality department employees.

Ensures all deviation investigations are appropriately investigated and recorded.

Drives CAPA items to complete and timely completion.

Participates in other activities, as deemed appropriate.
RRD is an EEO/AA including Vets and Disabled Employer
Required Skills
Minimum Qualifications
Bachelor of Science Degree with a minimum of 5 years related work experience including a minimum of 2 years of supervisory experience, or a combination of education and experience. Advanced degree strongly preferred.

Experience in an environment where there is high degree of certifications, procedures, training, auditing and detailed record keeping (e.g. military, pharmaceutical, etc.).

FAI's (First Article of Inspection) Creation, modifications and verification.

Advanced training or experience in cGMPs, and ISO required.

Ability to understand and interpret federal regulations and company operating procedures as they apply to printing regulated product and quality issue.

Must be able to prioritize and multi-task with minimal supervision.

Knowledge of PC systems and Microsoft Office Suite (Word, Excel) required.

Excellent written and verbal communication skills.

Required Experience
Required experience:
Quality Assurance: 5 years

FDA Regulations and Procedures: 3 years

Supervisory: 3 years

CAPA: 3 years

cGMPs: 1 year

+