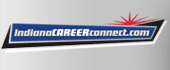 Job Information
RR Donnelley

Quality Assurance Coordinator

in

Plainfield

,

Indiana
Quality Assurance Coordinator

Manufacturing
Plainfield, IN
•
ID:
50300
•
Full-Time/Regular
Job Description:
SUMMARY
Establishes and monitors product quality through the application of RR Donnelley Global Turnkey Solutions Quality System policies and procedures. Provides support to the Quality Supervisor, ensures that all tracking and reporting of quality issues and records are current and complete.
All job responsibilities are to be performed in adherence with the company's Principles of Ethical Business Conduct.
RESPONSIBILITIES
Lead, coach, mentor, motivate and inspire direct reports to achieve an optimum level of performance by consistently demonstrating role model behavior in all that is said and done.

Must be up-to-date on all quality processes and procedures in order to prevent problems from arising.

Develop work Instructions for quality processes and assists production in development of Work Instructions according to ISO9001 Standards.

Conducts daily safety, environmental, 5S, and quality activity assessments.

Track, maintain, and ensures timely and accurate reporting of inspection processes.

Report quality data from production processes. Develop Key Performance Indicators for site.

Coordinate and conducts daily in-process inspections on each line.

Assist Quality Leadership with coordination of Internal Audits.

Creates, updates, and tracks any assigned items or tasks. Includes creation of forms, reports, charts, etc.

Select products for tests at specified stages in production process, and tests products for variety of qualities such as dimensions, performance, and mechanical, electrical, or chemical characteristics.

Recommend modifications of existing quality or production standards to achieve optimum quality within limits of equipment capability.

Ensure that all aspects of the Quality Policy and Objectives are understood and enacted.

Participate in and lead regularly scheduled staff meetings.

Participate in and satisfactorily complete all required training programs for the assigned position.

Must be willing and able to work shifts to include overtime and weekends as business needs dictate.

Perform other duties assigned by management representatives within the scope of responsibility and the requirements of the job.
RRD is an EEO/AA including Vets and Disabled Employer
Required Experience
EDUCATION AND EXPERIENCE
Associates degree from college or technical school preferred; 3 years related experience and/or training or equivalent combination of education and experience.

Prior leadership experience is required.

Knowledge of quality practices and procedures, standard management principles and practices, and standard business practices.

Experienced with applicable safety regulations.

Ability to lead and train a high performance team and achieve results and team goals.

Carry out responsibilities while upholding our values and ethics.

Operate a personal computer and job related software.