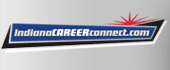 Job Information
BDA, Inc.

Material Handler

in

Plainfield

,

Indiana
Overview of Main Duties and Responsibilities:

PUT-AWAY-Conducting put-away from the Receiving area as directed in compliance to procedure and to Quality Assurance Program. (LOUT1).

PUT-AWAY-Conducting put-away from the Traveling Store, and End-User Return areas as directed in compliance to procedures and to Quality Assurance Program.

SLOTTING-Task of slotting product in pick module and in racks as directed to ensure that all product, which is active, is accessible for Catalog Fulfillment pickers without the use of a forklift. Also responsible for moving all product as necessary, and as directed to ensure that product which is inactive or discontinued is not occupying valuable pick-module, lower level racking, or shelving space which is reachable by rolling ladder.

REPLENISHMENT-Responsible for ensuring that all catalog programs are replenished daily, and completely as directed by supervisor.

EQUIPMENT MAINTENANCE-Periodically Material Handling personnel will be tasked with performing limited maintenance to material handling equipment, and facilities.

Work with your team to maintain Material Handling area house keeping standards.

Ensure at all times that you are following the Warehouse Department's Quality Assurance Program and all established quality control processes.

Maintain a high level of productivity, consistently.

Maintain accurate and organized inventory in all product movement. Ensure that inventory counts are conducted according to procedure.

Support team members in other areas of the warehouse department.
Any travel involved? No.
Any financial/budgetary responsibility? No.
Strategic planning responsibilities? No.
Number of staff reporting to this position. (0)
Experience Requirements
This is an Entry Level Position. Helpful experience: Six months of experience in Material Handling, and the use of Material Handling Equipment. Forklift certification a plus.
Must have the ability to lift up to 60 pounds.
Job Skills & Traits
Must be highly productive, and have the ability to work in a fast paced environment.

Produce high quality work in all operations.

Skill of effectively communicating with others verbally, and in written form.

Must be able to read, write legibly and count accurately. This position requires the completion of BD&A's Inventory Count Training, prior to becoming a certified material handler.

Must have basic math skills (Addition, Subtraction, Multiplication, and Division).

Ability to learn, understand and follow policy, procedures, and QA program to ensure the highest level of accuracy and quality of work.

Must be interested and comfortable in becoming certified to drive a narrow aisle, electric, stand-up forklift, an electric order picker, a sit down electric forklift, and a sit down propane forklift.
Job ID: 2020-3716
External Company Name: BDA
External Company URL: http://www.bdainc.com