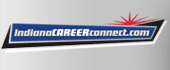 Job Information
Bell Techlogix

Jr Environmental & Qlty Systems Specialist

in

Plainfield

,

Indiana
Summary: The E&QS Junior Specialist is responsible for assisting the E&QS staff with the implementation of environmental and quality systems and strategies across all departments. This is to ensure that the integrity of the systems are maintained and to help increase customer satisfaction.
Essential Functions:
Lead the effort in the 6S process and ensure 6S compliance.

Take a proactive approach in the overall support of quality and environmental objectives.

Follow up on action items from customer complaints and corrective and preventative actions (CAPAs).

Actively sustain and improve environmental and quality processes and data reporting.

Provide data analysis and reports to management to help with overall improvement efforts.

Maintain data input and reporting requirement.

Support with daily compiling and analysis of data for management review and customer satisfaction meetings.

Perform quality inspections and environmental system and process audits.

Ensure timely and effective follow-up to shop floor and compliance issues.

Assist E&QS Specialists and Supervisor with special projects.

Conduct primary training with/for new employees.

Regular attendance and timeliness.

Other duties as assigned by management.
Required Education, Knowledge, and Experience:
Must have a high school diploma or equivalent.

Must have a minimum of two (2) years quality inspection experience.

Must have a minimum of one (1) year administrative experience.

Must have previous computer experience with Microsoft Excel, including use of formulas.

Experience with Microsoft Power Point, Access and Word is preferred.
Abilities and Skills:
Must have a strong analytical ability.

Must have a solid understanding of quality control and quality assurance practices.

Must be able to interpret compliance standards.

Must be able to work in a fast-paced environment.

Must have a high level of attention to detail, be organized, and accurate.

Must have excellent verbal, written, and interpersonal communication skills.

Must have the ability to work independently and in a team-driven, customer service environment.
Physical, Mental Requirements and Work Environment:
Must be able to lift and carry up to 49 lbs. frequently, unassisted.

Must be able to lift at least 50 lbs. occasionally.

Must be able to see and read small, fine print.

Must be able to listen carefully and follow direction.

Must be able to work in an environment with fluctuating high and low temperatures.

Must be able to work in an environment with moderate to loud noises.

Must be able to stand, walk, reach, and bend frequently.