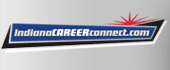 Job Information
BC Forward

Field technician - 134786

in

Phoenix

,

Arizona
This job was posted by https://www.azjobconnection.gov : For more information, please see: https://www.azjobconnection.gov/ada/r/jobs/4336291 Field technician


BCforward is seeking a qualified Field Technician at Tucson AZTitle: Field TechnicianExpected contract duration: 2+ years with possibility of extension or Permanent. Location: Tucson AZ




Job Details


+ Demonstrated core competencies of success in this position are:


+ Strong mechanical aptitude, working with tools and various alignment apparatus.


+ Alignment with customer's business needs while maintaining client contractual commitments.


+ Ability to logically and systemically technically/mechanically troubleshoot various hardware problems on printers.


+ May also involve third party software, networks and switches.


+ Able to balance and prioritize multiple activities and issues.


+ Successful cause and effect understanding of financial perspectives on the business.


+ Strong interpersonal verbal/written skills; especially in person, on a customer site. This is critical to relationship building and expectations.


+ Attention to detail and commitment to administrative responsibilities.


+ Exercise solid business based decision making skills, taking appropriate risk to insure that both client and the customer's business need are met.


+ Independent thinking while adhering to standard technological/mechanical and business procedures.


+ Industry / company knowledge that provides solid technology solutions and options to the customer.


+ Ability to quickly and accurately evaluate a technical situation while managing the operational challenges.


+ Working independently and able to re-prioritization of tasks/events/commitments quickly based on contract, customer and business situations.


+ Highly skills at prioritization, planning, working independently all within standard policies and business standards.


Requirements:


+ Able to bend, crawl, stoop, sit, lift and move 50 pounds of weight.


+ Availability to work both scheduled and unscheduled overtime.


+ Participate in assigned work during non-traditional workdays, holidays and shift work.


+ Onsite customer facing experience.


+ Technical/mechanical hardware repair experience.


+ Demonstrated technical/mechanical aptitude for learning new technology.


+ High School diploma or equivalent, plus additional hardware technology training. College preferred.


Dress:


+ Business Professional: Black slacks and blue collared shirt.


+ Cell phone reimbursement and laptop/tablet will be provided.


Interested candidates please send resume in Word format Please reference job code 134786 when responding to this ad.


Recommended Skills


Decision Making


Multitasking


Self Motivation


Attention To Detail


Circuit Switches