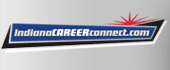 Job Information
Smithfield

Maintenance Technician

in

Peru

,

Indiana
Job Locations
US-IN-Peru
Your Opportunity
Must have basic knowledge of General Maintenance, Hydraulic Systems, Electrical and Electronic Systems, and Welding (TIG,MIG). Must be able to operate and repair at least 2 different types of forklifts. Technician must be able to work as a team or individually. Must comply with all Company SAFETY rules (LOCKOUT/TAGOUT, ETC) and Good Manufacturing Practices (GMP's) at all times.
Core Responsibilities
Ensure all assign daily PM's are completed.

Ensure production lines are in good mechanical order.

Provide assistance to other teams (Production, Quality- when needed).

Follow Good Manufacturing Practices (GMP's) and Safety Practices at all times.

Visually inspects and tests machinery and equipment

Listens for unusual sounds from machines or equipment to detect malfunction and discusses machine operation variations with supervisors or other personnel to diagnose problem or repair machine.

Dismantles defective machines and equipment and installs new or repaired parts.

Cleans and lubricates shafts, bearings gears, and other parts of machinery.

Installs and repairs electrical apparatus, such as transformers and wiring, and electrical/electronic components of machinery and equipment.

Repairs and maintains physical structure of establishment.

Installs, programs, troubleshoot, or repairs automated machinery and equipment such as programmable controllers.

Follow all ISO 14001 procedures

Other duties as needed.
Qualifications
COMPETENCIES:
Leadership – Exhibits confidence in self and others; Inspires and motivates others to perform well.

Cost Consciousness – Conservers organizational resources.

Ethics – Treat people with respect; Keeps commitments; Inspires the trust of others.

Safety and Security – Observes safety and security procedures; Reports potentially unsafe conditions.

Attendance/Punctuality – Is consistently at work and on time; Ensures work responsibilities are covered when absent.

Dependability – Follows instructions, responds to management direction; Takes responsibility for own actions.

Initiative – Volunteers readily; Undertakes self-development activities; Seeks increased responsibilities.
EDUCATION AND/OR EXPERIENCE:
High School Diploma or Equivalent;

5 to 10 years related experience and/or training;

Or equivalent combination of education and experience.
KNOWLEDGE, SKILLS, AND ABILITIES:
Must be able to read, write, speak, and comprehend English.

Must have the ability to read and interpret documents, such as blue prints, safety rules, operating and maintenance manuals, and procedure manuals.

Must have the ability to write routine correspondence.

Must have the ability to calculate figures, read tape measurement, and amounts such as proportions, percentages, area, and machine or equipment calibration specifications.
CERTIFICATES, LICENSES, REGRISTATIONS:
Any that may apply (for example: EPA Certification, Electrician License, etc.)
Work Environment & Physical Demands
The physical demands described here are representative of those that must be met by an employee to successfully perform the functions of this job. Reasonable accommodations may be made to enable individuals with disabilities to perform the essential functions.
While performing the duties of this job, the employee is frequently required to stand; walk; use hands to finger; handle, or feel; reach with hands and arms; stoop, kneel, crouch, or crawl and talk or hear.

The employee is occasionally required to sit; climb or balance and taste or smell.

The employee must frequently lift and/or move up to 50 pounds.
Work Environment & Physical Demands
Wet and/or humid;

Moving mechanical parts;

Extreme cold;

Electrical and/or vibration shock.
EEO/AA Information
Smithfield, is an equal opportunity employer committed to workplace diversity. All qualified applicants will receive consideration for employment without regard to race, color, religion, gender, sexual orientation, national origin, age, gender identity, protected veterans status or status as a disabled individual or any other protected group status or non-job related characteristic as directed by law.
Careers and Benefits
To learn more about Smithfield's benefits, visit
Refer this job to a friend
Connect With Us!
Not ready to apply?for general consideration.
ID2019-12967
Job LocationsUS-IN-Peru
CategoryEngineering
TypeFull-Time
FLSA StatusHourly
Shift2nd and 3rd shift