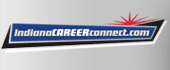 Job Information
Kimco Facility Services

Site Supervisor

in

PENDLETON

,

Indiana
As a Supervisor with Kimco Facility Services, you will be an important part of our success. We are seeking candidates who take pride in their work, are reliable and who can work regardless of our customer locations are open or closed. The Supervisor will be responsible for the cleanliness of some premium and highly visible locations.
5 days per week, 3rd shift (9pm - 5:30am), 40 hours per week. Must be able to pass background screen, and E-Verify.
Supervisor Duties:
Supervise employees at multiple customer accounts

Ensure scope of work is completed accurately and timely

Must be able to train employees in carpet cleaning, floor care, floor buffing, stripping, and waxing

Provide coverage for customer locations in absence of assigned employees

Other duties as assigned
1+ year of supervisory experience and 1+ year janitorial experience Proper use of chemicals, supplies, and equipment and ability to train new employees on same Review assignment(s) with Area Manager and maintain contact with support team Maintain and establish lines of communication with our service customer/client Cover staffing shortages or identify other employees to cover Complete other cleaning and organizing duties as assigned by the Area Manager Must maintain a clear driving record Ability to lift 30 lbs. on a continuous basis and occasionally up to 50 lbs. unassisted., and be able to bend, kneel, stoop, reach, and climbing stairs for extended periods of time
Why Kimco?
Kimco Facilities Services is a minority-owned, nationwide provider of cleaning services to commercial, healthcare, education, retail, and industrial sectors. We're all about our people -- we couldn't take care of our clients without YOU!
Join a growing team that's leading the industry in sustainability, flexibility, and technology. You'll join a team (there are over 4,000 team members!) doing great work and working flexible schedules. We can't do this without YOU -- click to apply!
Kimco Services is an equal opportunity employer and does not discriminate against qualified applicants on the basis of race, color, creed, religion, ancestry, sex, marital status, national origin, disability, handicap, veteran status, sexual orientation, or any other protected status under applicable federal, state, and local law.
Kimco Facility Services