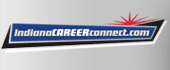 Job Information
Amentum

Integrated Master Scheduler

in

Odon

,

Indiana
Job Summary
Amentum is currently seeking an Integrated Master Scheduler to support various United States Government projects at NSWC, Crane facility in Odon, Indiana.
Essential Responsibilities of the role will include the below:
Reviews project requirements and supports the development of the integrated master schedule to establish priorities.

Determines resource availability, subcontractor's capability, work authorization, work breakdown, and associated resource objectives.

Develops and plans project baseline and detailed critical path/work-flow schedules by utilizing critical path scheduling techniques within the Project Integrated Management System (PIMS).

Analyzes project requirements and ensuring that required resources are available or in process for availability so that established schedules may be reasonably maintained.

Reviews and analyzes schedules and coordinates with both internal and external customers to obtain data concerning the status of planned or assigned projects or milestones.

Performs analysis of productivity for executed work against established schedules and reports management measures for schedule performance. Modifies schedules as necessary to efficiently plan and report activities as required.

Evaluates work packages and other related data for feasibility of implementation. Makes recommendations as to alternative methods or processes that may be utilized to efficiently achieve and maintain desired customer results.

Reviews project schedule data to include records of activities, verifying open/close dates, work authorization number, cost/budgets, structures, and associated data as applicable to activities.

Ensures an audit trail from the initial documentation request through completion of a project.

Ensures that all the necessary documentation is generated, input, reviewed, issued, and properly archived.

Interfaces directly with internal and external customers to communicate status of work and corrective actions that may be required to ensure conformance to established schedules.

Reviews and analyzes data including, but not limited to safety, resource availability, and compliance with existing policies, procedures, plans and regulations.

Coordinates projects with all participants to ensure that plans are achievable and current on a daily basis. Recommends any possible improvements to systems or processes, which may affect reliability, maintainability, installation, planning, safety or schedules.

Prepares project management reports to reflect accurate cost and schedule status and/or corrective actions as required.

Plans and prepares schedules for all testing and operations outages to include input into the integrated master schedule.

Works closely with other project and functional managers to ensure that all schedules are effectively communicated and strategic solutions are developed as needed to meet required milestones.

Interprets and ensures compliance with established procedures for operations and maintenance activities.

Schedules operations and maintenance activities engineering and operations will be required to support.

Manages project status reports to ensure proper documentation is maintained and completed.

Coordinates with Amentum manager, supervisors, and employees to ensure commonality of purpose and direction.
The selected candidate must have ability to independently apply advanced techniques and analysis for complex methods on a continual basis, demonstrate experience in oversight of work with people of varied backgrounds and myriad objectives, and reach consensus on complex issues in a timely manner,. The chosen candidate will manage others in performing complex, interrelated tasks in an efficient, effective, and timely manner. We are looking for an organized, self-starter who brings expertise and value to our team.
If you think you have the right background, apply today and speak with an Amentum recruiter! We will promptly contact you and answer any questions you might have.
Minimum Requirements
Bachelor's degree in related field and four (4) years of related work experience or equivalent.

The ability to communicate technical and related budgetary and planning information, both verbally and in writing.

Must have working knowledge of PIMS (Project Integrated Management System).

Must be willing to travel (10%).

Must be US Citizen and able to obtain and maintain a Secret level clearance.
Preferred Qualifications
Experience manipulating project schedules including the ability to quickly evaluate various critical paths based on customer input is preferred.

Demonstrated capability to handle multiple schedules is preferred.

An active Secret clearance.
EOE including Disability/Protected Veterans. If you are an applicant with a disability that requires a reasonable accommodation to complete any part of the application process, or are limited in the ability—or unable to use—the online application system and need an alternative method for applying, you may contact our Reasonable Accommodation Helpline at 1-888-877-3181 or 301-944-3299 or email itsupport@amentum.com for assistance. In order to address your request, the following information is needed:
LP.SKU-D1.LIST
Upon receipt of this information we will respond to you promptly to obtain more information about your request.
Amentum