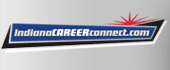 Job Information
Draper

Hardware-in-the-loop Modeling Simulation Engineer

in

Odon

,

Indiana
Draper is an independent, nonprofit research and development company headquartered in Cambridge, MA. The 1,800 employees of Draper tackle important national challenges with a promise of delivering successful and usable solutions. From military defense and space exploration to biomedical engineering, lives often depend on the solutions we provide. Our multidisciplinary teams of engineers and scientists work in a collaborative environment that inspires the cross-fertilization of ideas necessary for true innovation. For more information about Draper, visit www.draper.com.
Our work is very important to us, but so is our life outside of work. Draper supports many programs to improve work-life balance including workplace flexibility, employee clubs ranging from photography to yoga, health and finance workshops, off site social events and discounts to local museums and cultural activities. If this specific job opportunity and the chance to work at a nationally renowned R&D innovation company appeals to you, apply now www.draper.com/careers.
Equal Employment Opportunity
Draper is committed to creating a diverse environment and is proud to be an affirmative action and equal opportunity employer. We understand the value of diversity and its impact on a high-performance culture. All qualified applicants will receive consideration for employment without regard to race, color, religion, sex, disability, age, sexual orientation, gender identity, national origin, veteran status, or genetic information.
Draper is committed to providing access, equal opportunity and reasonable accommodation for individuals with disabilities in employment, its services, programs, and activities. To request reasonable accommodation, please contact hr@draper.com.
This position will be located in Draper Odon, IN office. Engineer will work independently and with others in modeling and simulation of first-of-a-kind dynamic systems. Systems supported include spacecraft, aircraft, and underwater vehicles, both supervised and autonomous. Hands-on experience developing real-time hardware-in-the-loop simulations, C/C++ software development in Unix environment, and MATLAB/Simulink is required. An excellent working knowledge of simulation, dynamics, and control systems is necessary. Experience developing I/O drivers is strongly preferred. Experience in distributed simulation, the Mathwork's xPC Target, and seeker/sensor-in-the-loop simulation (vision sensor, IR, etc) is preferred. A working knowledge of 3D graphics is desirable. The individual should be a highly motivated, self-starter with willingness to learn and participate in an exciting team environment. Excellent written and oral communication skills at a technical level are required. The ability to understand and address customer needs in an efficient and timely manner is essential.
Minimum BS in relevant engineering discipline with 5+ years professional experience. MS preferred in Aero/Astro, Electrical, or Mechanical plus 3+ years professional experience. 2+ years hands-on development of hardware-in-the-loop simulation systems is required.
Active Secret Clearance necessary.
ID: 2020-4665
External Company Name: The Charles Stark Draper Laboratory Inc