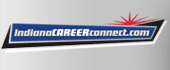 Job Information
Staff Management | SMX

1st Shift Production at Webster West

in

North Vernon

,

Indiana
Webster West.
SMX Staffing is now hiring for Webster West in North Vernon Indiana!
We are looking for energetic and dependable team members who are ready to work as a team. Plan on working first shift Monday to Friday with some overtime.
We offer paid training- weekly pay- benefits day one- casual dress code and tons more perks!.
Industry: Warehouse/Distribution.
Duties: Assist with set up, operation, and quality of print press machinery. Reads job ticket and checks for any usual special instructions. Visually checks stock according to Job ticket specifications. Assist other helpers and/or press operator.
Employment Types: Full Time, Temp to Hire.
Recruiting Center: SMX Staffing, 114 E Tipton St, Seymour, IN 47274.
Work Location: SMX 7677 (Webster West), 1050 Rodgers Park Drive, North Vernon, IN 47265.
Job Types: General Labor, Machine Operator, Production.
Shifts: 1st Shift.
Attributes: Background Check, Drug Test, Stand for Shift Duration, Must be at least 18 years old.
Benefits: Casual Dress Code, Paid Training, Weekly paychecks, Direct Deposit or Cash Card pay options.
Lifting Requirements: Able to Lift 75 pounds.
Education Required: HS Diploma or GED.
Starting Wage: $14.00.
Pay Rate: Starting pay rate $14.00.
Required Skills:
Physical demands- employee is regularly required to stand, walk reach with hands and arms, talk and hear. The employee is must regularly lift and/or move 25 pounds to 75 pounds. Specific vision abilities required include close vision, color vision, peripheral vision and depth perception.
Must have high school diploma or general education degree (G.E.D.)
Must demonstrate the following competencies: Problem solving, technical skills, oral communication, dependability, attendance/punctuality.
SM | SMX is an equal opportunity employer and all qualified applicants will receive consideration for employment without regard to race, color, religion, sex, national origin, disability status, sexual orientation, age, gender identification, protected veteran status, or any other characteristic protected by law.
Staff Management | SMX