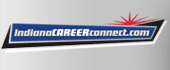 Job Information
Helmer Scientific

Maintenance Technician - 2nd shift

in

Noblesville

,

Indiana
Helmer Scientific designs, integrates, manufactures, markets, and distributes specialized medical and laboratory equipment to clinical and life science customers in over 125 countries.
At Helmer:
We offer competitive salary and benefits

We offer a positive team environment

We offer an opportunity to fulfill potential by performing meaningful and rewarding work

We are committed to serving customers, team members and the world community
Are you ready to join us and make a difference? We have a career opportunity for a Maintenance Technician to join our team! The shift schedule for this role is Monday through Thursday, 4:30pm to 3:00am with potential overtime within the same schedule for Friday.
The Maintenance Technician is responsible for supporting the facilities team leader with all activities related to maintaining the equipment and facilities of Helmer. Performing maintenance activities, such as machine or electrical repairs, mechanical and electrical troubleshooting, plumbing, carpentry, and painting. Documenting maintenance to record all production and facility related activities. Supports the installation, removal, or movement of current or new equipment. Provide engineering support as needed. Perform deliveries to customers and pick up supplies on an as needed basis.
Essential Functions:
Promotes Helmer values as demonstrated in personal productivity and quality of work, management of internal/external relationships, actively seeking out and participating in Continuous Improvement practices, and willingness to engage and support team initiatives.

Comply with workplace safety procedures: Lockout tagout, fall restraint, evaluated work platform operation, arc flash, electrical safety, confined space, etc.

Troubleshoot, adjust and repair power tools used in the assembly and fabrication processes

Performs preventative maintenance on all manufacturing and building equipment including machine servicing and/or electrical repairs. Updates the preventative maintenance program log to record all production and facility related activities

Installs or supports the installation of new equipment and the removal or movement of current equipment

Perform maintenance activities such as plumbing, carpentry, and painting.

Locate parts and/or services required to repair any company equipment.

Identify problem areas or unsafe equipment and report or repair the deficiencies immediately.

Works with outside contractors when needed to ensure proper repairs are being made and according to schedule

Makes deliveries to customers and pick up supplies as needed.

May be on call in case of security system alarm issues

Other duties as assigned
Relative Work Experience: 5 plus years relative work experience including maintenance, preventative maintenance, of electrical, mechanical and general construction. Minimum 3 years electrical experience in an industrial facility with 480v, 3 phases equipment. 1-3 years HVAC experience preferred.
Education: High school diploma or equivalent.
Certifications / Licenses: Holds valid driver's license and appropriate auto insurance. Eligible to carry chauffeur's license. Electrical Certification preferred. HVAC certification a plus.
Computer Systems / Software: MS Office Suite
Specialized Training: lockout/tag Lockout tagout, fall restraint, evaluated work platform operation, arc flash, electrical safety, confined space training at the time of hire. Working knowledge of PLC ladder logic preferred. Required to successfully complete Helmer Fork Lift Training.
Key Competencies:
Must be willing and able to drive a fork lift.

Demonstrates ability to make timely and appropriate decisions based on standards to prevent production down time due to machine outages

Ability to complete own work with little to no supervision

Capability to follow established procedures and ensure accuracy in documentation and data; concentrate on routine work details amid periodic interruptions.

Is open to the ideas, diverse views and opinions of others; offers opinions constructively; offers assistance when needed.

Aptitude for trouble shooting and resolving maintenance related problems.

Willingness to commit to additional training as needed.

Flexible with work schedule on an as needed basis
If you don't meet the minimum requirements we've listed, but still think you are qualified for the job, you are welcome to apply for consideration.
As an EEO/AA Employer all qualified applicants will receive consideration for employment without regard to race, color, religion, age, sex, national origin, ancestry, disability status, sexual orientation, gender identity, genetic information, veteran status or any other protected characteristic. .
ID: 2021-2634
External Company URL: www.helmerinc.com
Street: 14400 Bergen Boulevard
Telecommute: No