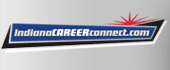 Job Information
VIVA USA Inc

Board Repair Technician

in

Noblesville

,

Indiana
Req Ref No: SRINIT238 Location: Noblesville, IN Duration: 11.0 months
Description
Description:
Board Repair Technician :
Candidate must have experience in lead and lead free soldering, surface mount repair, and troubleshooting with and without schematics for circuit boards. This technician will repair boards used in Ultrasound Systems. 0% of the time this contractor will be soldering under a microscope.
Job duties:
Troubleshoot and repair to component level of Ultrasound Parts including power supplies. Inspects and approve operational quality of Ultrasound Parts. May provide updates to products as directed. Be able to solder small electronic parts under a microscope using ROHS and leaded solder
Job Requirements:
Associate's degree with technical background ideally in electronics Component level troubleshooting experience Surface Mount soldering experience (lead and lead free) Ability to read schematics Experience with microscopic soldering
Note :
1st shift flexible schedule The client is interesting in reviewing recent college graduates. Notes:
Recent grads from Ivy Tech, with electronics degree would be a good fit
VIVA is an equal opportunity employer. All qualified applicants have an equal opportunity for placement, and all employees have an equal opportunity to develop on the job. This means that VIVA will not discriminate against any employee or qualified applicant on the basis of race, color, religion, sex, sexual orientation, gender identity, national origin, disability or protected veteran status.