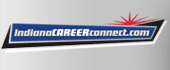 Job Information
Helmer Scientific

Assembler Level I 2nd Shift*

in

Noblesville

,

Indiana
Helmer Scientific designs, integrates, manufactures, markets, and distributes specialized medical and laboratory equipment to clinical and life science customers in over 125 countries.
At Helmer:
We offer competitive salary and benefits

We offer a positive team environment

We offer an opportunity to fulfill potential by performing meaningful and rewarding work

We are committed to serving customers, team members and the world community
Are you ready to join us and make a difference? We have a career opportunity for an Assembler I to join our team!
The Assembler I: Performs repetitive assembly tasks using basic hand tools to build temperature controlled storage units, refrigerators/freezers and thawing systems or under counter temperature controlled storage units. May clean and pack units.
Promotes Helmer values as demonstrated in personal productivity and quality of work, management of internal/external relationships, actively seeking out and participating in Continuous Improvement practices, and willingness to engage and support team initiatives.

Comply with workplace safety procedures

Regular and reliable attendance, which includes punctuality and working scheduled overtime, is necessary to meet our commitment to provide quality products and service to our customer.

Performs repetitive assembly task using basic hand tools to build temperature controlled storage units, refrigerators/freezers and thawing systems. May be assigned to clean and pack units.

Follows work instruction to determine the process required.

Performs quality testing and inspections.

Record measurements as needed.

Ensure that device history records are completed according to FDA GMP requirements. Complete nonconformance records according to established procedures and GMP requirements.

Required to do limited amounts of wiring or foam for packaging based on business need.

Sheet Metal Assembly (using various assembly tools).
Relative Work Experience: Prefer 1-3 years general assembly experience with hand tools.
Education: High school diploma or GED required. Must be able to read and understand work instructions in English.
Certifications / Licenses: None required.
Computer Systems / Software: MRP/ERP is a plus.
Specialized Training: IE precision electrical soldering, brazing or wiring is preferred and will be developed after hire.
Key Competencies:
Ability to work independently and as part of a team.

Demonstrates ability to make timely and appropriate decisions based on standards.

Ability to complete own work with little to no supervision.

Capability to follow established procedures and ensure accuracy in documentation and data; concentrate on routine work details amid periodic interruptions.

Is open to the ideas, diverse views and opinions of others; offers opinions constructively; offers assistance when needed.

Ability to multi task.
If you don't meet the minimum requirements we've listed, but still think you are qualified for the job, you are welcome to apply for consideration.
As an EEO/AA Employer all qualified applicants will receive consideration for employment without regard to race, color, religion, age, sex, national origin, ancestry, disability status, sexual orientation, gender identity, genetic information, veteran status or any other protected characteristic. .
Helmer is committed to creating a diverse, equitable, and inclusive workplace in which we respect and celebrate each person.
ID: 2021-2601
External Company URL: www.helmerinc.com
Street: 14400 Bergen Boulevard