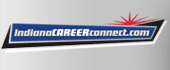 Job Information
Boar's Head Brand/Frank Brunckhorst Co., LLC

Refrigeration/Boiler Mechanic C

in

New Castle

,

Indiana
Hiring Company:
Boar's Head Provisions Co., Inc.
Overview:Job Description SummaryMechanic with the ability and responsibility to independently diagnose and repair designated refrigeration and mechanical utilities throughout the plant. This associate must have a working knowledge of electrical and other mechanical systems in the plant
Job Description:
This position works independently to ensure timely, effective coverage and maintenance of central utility systems (ammonia refrigeration, boilers/steam, compressed air, & water systems). The position also provides technical process support throughout the facility. The ability to communicate effectively with all levels of plant personnel is of significant importance within this position.
ESSENTIAL DUTIES AND RESPONSIBILITIES:
Opens valves on equipment such as compressors, pumps, and condensers to prepare system for operation and starts equipment and auxiliary machinery.

Observes temperature, pressure and ampere readings for system and equipment and adjusts controls or overrides automatic controls to obtain specified operation of equipment.

Records temperature, pressure, and other readings on log sheet at specified intervals.

Makes periodic inspection of equipment and system to observe operating condition and need for repair or adjustment.

Repacks pumps and compressors, cleans condensers, and replaces worn or defective parts.

Must work as a team player, ensuring product specifications are attained in a safe and efficient manner and communicate well with other team members.

Must follow company's GMP's, SOP's, Plant Rules and Policies.

Must be able to follow written and oral instructions.

Strives to satisfy the requirements of internal and external customers.

Responsible for keeping work area clean.

Other duties may be assigned.
Location:New Castle, IN
Time Type:Full time
Department:Facilities Maintenance Refrigeration - 3rd Shift
Your future starts here.
Since 1905, Boar's Head Brand has been the name you can trust for quality products and service. Our mission is to continue to be recognized as the leading provider of exceptional customer service and superior quality delicatessen products. We are committed to continuously improving our time honored traditional processes through the involvement of our dedicated employees.