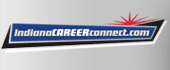 Job Information
Boar's Head Brand/Frank Brunckhorst Co., LLC

Electrician Class B

in

New Castle

,

Indiana
Hiring Company:
Boar's Head Provisions Co., Inc.
Overview:An Electrician with the ability, training, experience, and safety training required to diagnose, modify, repair, or install various types of industrial electrical systems with limited Supervision. With the use of manuals, prints, and at times various technical service groups, the Class B Electrician must be able to trouble shoot and repair the majority of the plants electrical systems with limited Supervision. This equipment would include but not be limited to motor controls, P&ID and related instrument controls, various electrical drives, lighting and heating systems, control panels, conduits, power distribution systems, and alarm/monitoring systems. This individual would have the ability to perform all electrical PM's of the plant. The individual must posses the ability to complete the wiring of common industry wiring schemes correctly and timely with limited Supervision. In leu of the above description a Class B Electrician may also be qualified if they have successfully completed at least 2 years of specialized school with heavy emphasis in an electrical/electronic curriculum that applies to industrial electrical systems.
Job Description:
Responsible for performing tasks as described and assigned by the department lead/supervisor.

Must work as a team player, ensuring product specifications are attained and in a safe and efficient manner

Communicate well with other team members

Assist other departments as assigned by lead, supervisor or manager.

Must follow Company's GMP's, SOP's, plant rules, other policies and codes of conduct.

Must be able to follow written and oral instructions

Strive to satisfy the requirements of both internal and external customers

Responsible for keeping work area clean

Other duties as assigned.
Location:New Castle, IN
Time Type:Full time
Department:Facility Maintenance 3rd Shift.
Your future starts here.
Since 1905, Boar's Head Brand has been the name you can trust for quality products and service. Our mission is to continue to be recognized as the leading provider of exceptional customer service and superior quality delicatessen products. We are committed to continuously improving our time honored traditional processes through the involvement of our dedicated employees.