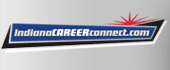 Job Information
Gavilon

Customer Risk Rep

in

New Carlisle

,

Indiana
Full-Time
New Carlisle, IN
New Carlisle, IN, USA
Description
Job Summary:
Coach and develop the origination team within the assigned territory, using knowledge of cash markets, futures markets, farmer risk management tools, and interpreting industry reports. Act as first point of contact with customer. Develop long standing business relationships with key accounts in assigned territories. Act as a liaison between Gavilon Producer Solutions and facility merchandisers.
Location is flexible and we are open to candidates in central to northern Illinois, central to northern Indiana and southern Michigan areas.
Job Responsibilities:
Responsible for developing customer relationships and increasing grain volume for this organization. Yearly volume goals will be jointly established.
Be an expert and trainer in risk management tools including, but not limited to:
Cash, Options, HTA, Basis
Crop Insurance Fundamentals
OTC products/internal GPS risk management contracts
Create and execute extensive marketing plans with key producers
Cross-country trading, FOB originations
Develop strong relationships with area facilities staff in assigned regions. Work in tandem to understand and discover what market values Gavilon can trade, either with cross country trading or to a Gavilon facility.
Promote GPS products by providing proper training to regional personnel.
For GPS grouped programs, assist locations with processes.
Provide purchasing leadership and expertise to ensure maximum value is achieved from and throughout the procurement process.
Establish leading best practice procurement processes and techniques that ensure company procedures are followed.
Lead and develop the purchasing/supply team to high performance levels.
Negotiate with suppliers where appropriate.
Comply with the organization's EHS Policy and all other EHS practices, programs, and procedures
Successfully complete required EHS and EHS Management System training
Participate in the EHS Management System by reporting incidents or near misses, attending health and safety meetings, reporting problems and recommending improvements, and other related activities
Inform a supervisor or instructor of any safety hazards, environmental issues or system deficiencies in the workplace
Use CRM capabilities to both increase business and ensure proper tracking.
Qualifications/Education/Experience/Skills:
At least, 5+ years of experience in grain marketing/merchandising.
Exhibit a proven sales track record.
The desire to make on-farm marketing calls.
Integrity needed to have farmers trust you with their grain marketing decisions.
Ability to travel up to 50%
Posted: September 30, 2020