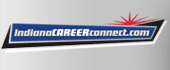 Job Information
Staff Management | SMX

SMX Staffing Team Leader- Shift Lead 3rd Shift Sunday-Thursday

in

New Albany

,

Indiana
With Staff Management | SMX, you'll get a weekly paycheck, learn new skills, meet new people, and work with a great management team in a clean and safe environment.
Looking for your next opportunity Looking for a career with a successful and dedicated company?
SMX Staffing is seeking a highly-engaged and personable Shift Team Lead to oversee our 3rd shift operations. In this role you will be responsible for conducting orientation, helping with on-boarding, managing time keeping systems, daily reporting, and managing all other basic shift functions .
If this sounds like something that you would excel in,call us to set up an interview! 812-542-2752.
Industry: Administrative/Clerical.
Duties: Daily Tasks include: *Marking attendance for all current associates *Maintaining communication with all supervisors regarding SMX team members *Work closely with HR daily to coordinate open positions and new hires *Interview candidates as needed *Maintain a professional and successful customer service *Coordinate and facilitate new hire orientation as needed.
Employment Types: Full Time.
Recruiting Center: SM | SMX at TG Missouri, 5331 Foundation Blvd, New Albany, IN 47150.
Work Location: SM | SMX at TG Missouri, 5331 Foundation Blvd, New Albany, IN 47150.
Job Types: Customer Service Rep, Supervisory, Management, Human Resources.
Shifts: 3rd Shift.
Attributes: Background Check, Drug Test, Must be at least 18 years old.
Benefits: Casual Dress Code, Climate Controlled Environment, Modern, high tech Environment, Other on the spot perks, Paid Training, Weekly paychecks, Direct Deposit or Cash Card pay options, Medical / Dental Insurance, Paid Sick Leave, Paid Time Off, Referral Bonus (Restrictions Apply).
Education Required: HS Diploma or GED.
Starting Wage: $16.50.
Pay Rate: $16.50.
Required Skills:
Preferred Minimum of 6 months work experience in Staffing
Preferred Minimum of 6 months work history in Customer Service
Must be able to commit to 3rd shift hours
SM | SMX is an equal opportunity employer and all qualified applicants will receive consideration for employment without regard to race, color, religion, sex, national origin, disability status, sexual orientation, age, gender identification, protected veteran status, or any other characteristic protected by law.
Staff Management | SMX