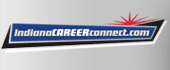 Job Information
Sazerac Company

Planning Manager

in

New Albany

,

Indiana
Build your career at Sazerac! Sazerac Company produces and markets the most award-winning bourbons and whiskeys in the world, including Buffalo Trace, Pappy Van Winkle, Eagle Rare, Blanton's, and Sazerac Rye. Additionally, Sazerac owns many popular brands across a range of spirits, including Fireball, Southern Comfort, Seagram's V.O., Myers's, Goldschläger, Parrot Bay, 99 Brand, and Platinum Vodka.
We're proud of our award-winning culture and distilleries. Our Louisville office has been named one of the "Best Places to Work in Kentucky" four times, and our Buffalo Trace Distillery has earned the title of "world's most award-winning distillery" through the dedication of our craftsmen for well over 200 years. During COVID-19, Sazerac distilleries began producing hand sanitizer for some of the world's largest organizations in healthcare, government, military, retail, distribution, airline, pharma, and banking. Also, during this time, while many companies are wading through uncertainty, Sazerac is poised for acquisition and growth – recently acquiring 18 more brands, two companies and a distillery.
Since 1850, Sazerac Company has thrived as an independent, American family-owned company with operations in the United States and around the world. Since the 2000s, Sazerac has averaged double digit growth every year! We attribute our success to a unique blend of our history, culture, brands, relationships, innovation, technology, and most importantly, our people. Whether you're a recent graduate or an experienced professional, Sazerac provides extraordinary opportunities for growth with competitive salaries and benefits in an exciting, entrepreneurial industry.
The Planning Manager is responsible for leading production planning/scheduling and customer service departments at NOD. The Planning Manager also meets demands within safety, quality, budgetary and regulatory guidelines and government compliance. He/she participates and leads process improvements that deliver cost savings in production planning and inventory strategy. He/she also leads production planning functions to ensure inventory to meet customer goals while minimizing costs and improving production efficiencies.
Participate in and lead process improvements that deliver cost savings in production planning and materials planning areas. Lead Northwest Ordinance Distilling production planning functions to ensure the appropriate amount of inventory is held to meet customer service goals, while minimizing carrying costs and improving production efficiency.

Supervises and sets priorities for the plant NBD teams. Lead NBD meetings; communicate with interdepartmental teams keeping team abreast of production scheduling, materials shortages and raw material delivery schedule; work with Brand Managers on production plans or planned FG purchases for new products and brands.

Meet and exceed customer expectations through daily management of Planning/Scheduling and Customer Service departments and processes. Ensure customer orders are accurate and finished goods are available for customer requested ship dates, within budget and while meeting all quality specifications. Ensure that objectives for production output are at or above standard efficiency. Work with peers to identify "best in class" scheduling procedures that improve product availability for shipments, optimal bottling crewing efficiency and equipment up-time utilization.

Lead the scheduling process with a focus on safety, quality, budgetary and regulatory guidelines. Supervises and sets priorities for Planning and Customer Service teams. Ensure all supplies are available when needed while controlling costs. Assist bottling operations to achieve desired efficiency by providing a stable production schedule that optimizes line efficiency with inventory carrying costs. Ensure materials are released to meet production schedule. Ensure adherence to Personal Safety, Food Safety, Quality and Environmental Policies and Practices.

Utilize the Professional Development System (PDS) for development of teams as well as self-development leading to continuous improvement in performance. Implement a PDS that will move team members towards improving at least one competency per year and improving performance against position description outcomes.

Understand career goals of direct reports and work with them to develop skills needed to succeed; create and execute a personal Career Development Plan with Plant Manager with identified career goals and skill development needed to achieve the goals and achievement of overall career objectives.

Use the priority system to focus on the most critical tasks to ensure the success of the company. Use the system as required to assign tasks to other members of the team.

Lead planning/scheduling process for bottling operations at Northwest Ordinance Distilling. Develop strategy with processing, bottling and distribution center managers to optimize efficiency and minimize waste. Provide direction and support for overall planning and inventory strategy for the facility.

Participate with internal auditing team to measure and evaluate the performance of systems; use these measurements to improve operations and continually improve quality system by working with the various departments. Assist with identifying, streamlining, and documenting a production planning process with a focus on reducing waste and improving the quality of work life.
REQUIREMENTS
HS Diploma

Minimum 5 years relevant planning or scheduling experience

Minimum 2 years Supervisory experience

Minimum 2 years Supply Chain Experience

Excellent oral & written communication skills

Requires Experience managing a creative product process

Strong planning and organizational skills

Successful implementation of an integrated planning/forecasting system

Working knowledge of MS Office Products (Word, Excel and Outlook)
STRONGLY PREFERRED
Bachelor's Degree

Experience in the food & beverage industry

Experience with manufacturing software (ERP, MRP, MPS, WMS)

Knowledge of import/export processes/regulations (FDA, US Customs)

Demonstrated production knowledge
Type: Regular Full-Time
External Company URL: http://sazerac.com/