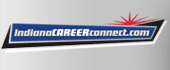 Job Information
Staff Management | SMX

Automotive Production Associate- Earn up to $14.75/Hour! **$300 Sign on Bonus

in

New Albany

,

Indiana
With Staff Management | SMX, you'll get a weekly paycheck, learn new skills, meet new people, and work with a great management team in a clean and safe environment.
Staff Management | SMX has immediate openings for Assembly Associates with our premier Tier 1 automotive supplier in the New Albany, IN Area! This is a temp to hire, full-time, long term position. Work with a background friendly company! We are a second chance employer!.
Industry: Manufacturing.
Duties: Assemble interior components and molding assemblies for automobiles, including dash boards, consoles, air bag assemblies and door trims. Job functions include injection molding, assembly, painting, and forklift operation.
Employment Types: Full Time, Long Term, Temp to Hire.
Recruiting Center: SM | SMX at TG Missouri, 5331 Foundation Blvd, New Albany, IN 47150.
Work Location: SM | SMX at TG Missouri, 5331 Foundation Blvd, New Albany, IN 47150.
Job Types: Assembly, Distribution, Light Industrial, Manufacturing, Material Handler, Production, Shipping and Receiving.
Shifts: 1st Shift, 3rd Shift.
Attributes: Background Check, Drug Test, Stand for Shift Duration, Must be at least 18 years old.
Benefits: Paid Training, Weekly paychecks, Direct Deposit or Cash Card pay options, Medical / Dental Insurance, Paid Time Off, Sign on Bonus (Restrictions Apply), Referral Bonus (Restrictions Apply), Casual Dress Code, Climate Controlled Environment.
Lifting Requirements: Able to Lift 50 pounds.
Education Required: HS Diploma or GED.
Starting Wage: $14.75.
Pay Rate: Earn up to $14.75/hr!.
Bonus: $1000 referral bonus.
Required Skills:
Assembly associates work with and-or around moving mechanical parts. Noise level varies and the production environment is climate controlled. All positions require ability to lift 30-50 lbs. Must be able to stand, walk, move about for shift duration (8-12 hours). Manual dexterity, normal or corrected vision to read directions, be able to visually inspect parts, and to distinguish colors.
SM | SMX is an equal opportunity employer and all qualified applicants will receive consideration for employment without regard to race, color, religion, sex, national origin, disability status, sexual orientation, age, gender identification, protected veteran status, or any other characteristic protected by law.
Staff Management | SMX