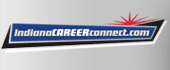 Job Information
POET

Plant Engineering Intern

in

N Manchester

,

Indiana
ABOUT POET
At POET, it is our mission to be good stewards of the Earth by converting renewable resources to energy and other valuable goods as effectively as humanly possible. For over thirty years our drive and passion to change the world has enabled us to become the largest producer and marketer of biofuels in the world.
ABOUT POET BIOREFINING
Our 28 Biorefining facilities produce over 2 billion gallons of ethanol, 5 million tons of Dakota Gold distillers grain animal feed and 600 million pounds of our Voila® corn oil. That's a lot of product! In addition, we provide CO2 to the beverage industry and contribute to sustainable roadways. We also buy 650 million bushels of corn per year from local producers. It is our role at POET Biorefining to ensure safe, efficient, and profitable operations at each facility.
JOB SUMMARY
The Plant Engineering Intern works closely with the Plant Manager and the Maintenance Manager to maximize efficiencies of plant operations while optimizing plant run time. The Plant Engineering Intern troubleshoots and identifies process needs to maintain production levels and assists in the development of predicative and preventative maintenance programs.
DURING A TYPICAL DAY (IF THERE IS ONE):
Some or all of the following projects/research/initiates relating to plant operations may be assigned throughout the duration of the internship:

Safety

Efficiencies

Maintenance

Process Optimization

Operations

Compile & Analyze data

Plant specific research

Environmental Compliance

Work with Plant Manager and Maintenance Manager on operation/troubleshooting issues.

Work with the Maintenance Manager and Plant Manager to review and enhance predictive maintenance programs.

Work with the plant maintenance department and outside vendors to assist in the ongoing development of the preventative maintenance program. The Plant Engineering Intern will determine applicable equipment, needed tools, and required inspection frequencies.

Work with the management team to further strengthen and develop plant operating procedures.

Maintain confidentiality relating to projects and processes.

Foster a culture of safe behavior and environmental compliance at all times.

Maintain a team environment at all times and champion POET in the community.

Since we're all about teamwork and getting the job done, your skills may be put to a lot of other uses!
CHARACTERISTICS OF A SUCCESSFUL CANDIDATE:
Must be pursuing a Chemical, Mechanical, or Agricultural Engineering degree as full-time student enrolled at an accredited 4 year college or university as a Junior or Senior.

Must be able to work a variety of shifts, minimum of 40 hours/week.

Effective oral and written communication skills and excellent interpersonal skills.

Familiar or experience with DCS control and DCS historian systems are beneficial.

Excellent organizational, time management, and communication skills as well as the ability to adapt to change.

You know the basics of Microsoft Office Suite. You're capable of learning new programs.
WORK ENVIRONMENT
Culture is king at POET. We're all on the same team. We always communicate. And we park our egos at the door. These aren't just slogans on our walls. It's the way we do things at POET.

Team members will be required to adhere to all safety requirements at all times and in all work environments. This position is exposed to work in multiple environments, including plant, laboratory, as well as an office environment. The team member may be exposed to high noise levels, moving mechanical parts, dusty conditions, internal and external temperature/weather conditions, and chemicals.

Some travel may be required.

Specific physical requirements may include:

Occasionally lifting weight up to sixty (60) pounds.

Climbing several flights of stairs and ladders.

Opening valves.

Occasionally bending, twisting and turning while lifting weight of less than fifty (50) pounds.

Data entry while seated for greater than one (1) hour.

Walking up to two (2) or more miles per day.

Pushing brooms, shovels, etc.

Working at heights, in confined spaces and at temperatures from -20 to +100 degrees.

Standing for extended periods of time.
POET is an Equal Opportunity Employer (EOE). Qualified applicants are considered for employment without regard to age, race, color, religion, sex, national origin, sexual orientation, gender identify, disability or veteran status.
#choosebiofuels
Apply Online
Email this position to a friend
Not ready to apply yet?
Job ID2020-4192
Employment TypeIntern
CategoryInternship
ShiftDay
Travel RequiredUp to 25%
Position Location(s)US-IN-N Manchester
FLSA StatusNon-Exempt