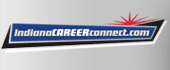 Job Information
International Paper

Production Crew Leader TLV (3rd Shift)

in

MUNSTER

,

Indiana
The International Paper, Munster, IN SpaceKraft Plant is accepting applications for a Production Crew Leader TLV (3rd Shift) position who will act as a Team Lead for the newly added 3rd shift production crew. It is anticipated that the new 3rd shift production crew will be operational during Q2 of this year.
SUMMARY:
The Production Crew Leader position will be responsible for overall ReadyFill box and Cassette production, and shipping operations when needed, for 3rd shift operations. This individual serves as a Team Lead from within the crew, to provide support and guidance to coworkers on all day-to-day production activities for their shift. The Team Lead will assist with training of new hires and employees who are new to their role. Additionally, the Team Lead may act as a relief supervisor in the event that the Supervisor is absent. The Team Lead will hold the position in conjunction with their regularly assigned duties, and will be expected to perform all Team Lead duties while also performing all duties of their role as a crew member.
The Team Lead will ensure work is done on the shift in a timely manner and that production targets are met while maintaining the highest quality standards. The Team Lead should ensure that all product is packaged, labeled, and inventoried correctly and to the highest quality standard. Team Leads will be expected to ensure the machine and surrounding area are kept clean and sanitary per SOP and housekeeping standards. Further, the Team Lead will be expected to ensure daily GMP tasks are completed, documented, and signed.
KEY ACCOUNTABILITIES:
Responsibilities of this position include, but are not limited to:
Being responsible and accountable for Food Safety as directed by HACCP and SQF code for Food Packaging Manufacturers.

Performing all duties safely following EHS procedures to include: PPE, ECP, PIT/PED safety.

Scheduling and providing daily guidance to the Cassette and Box assembly crew.

Reviewing and monitoring production schedule with both 1st and 2nd shift Supervisors.

Performing documented daily pre-checks and services to ensure forklifts are operating correctly.

Checking and verifying material for each work order specification.

Verifying that machine is clean and prepared to run food safe product. Clean if necessary.

Operating machine and understanding functions of control panels for each machine center, including the ReadyFill machine and connecting equipment.

Troubleshooting operational issues and making necessary adjustments.

Leading and assisting in upkeep, cleaning, and maintenance of the machines in a safe and sanitary manner in accordance to food safe procedures, which includes performing documented operator PM's.

Overseeing banding and heater stations.

Sharing Platform #1 duties (as needed) with Machine Operator.

Performing quality checks on pallets, sleeves, and cassettes to ensure all quality specifications and food safety requirements are met; ensuring that all documented operator quality checks are completed by all shift members. This includes performing periodic quality checks on cassettes and boxes.

Documenting daily production through Production Work Order. This includes ensuring accurate reporting of waste, production count, consumption, and run time. The Team Lead will be responsible for ensuring various communications and recordkeeping practices, including: files, reports, verbal communications, and systems.

Following FIFO procedure when pulling material or placing finished goods in storage areas.

Responsible for immediately reporting food safety and quality problems to personnel with authority to initiate action. Responsible for stopping production if Food Safety has been compromised or issues remain unresolved.
QUALIFICATIONS:
Minimum qualifications include:
High school diploma or GED, or equivalent work experience

Prior experience working in a manufacturing production environment. Prior experience in packaging manufacturing industry is preferred.

Prior supervisory or crew leadership experience is preferred; supervisory or crew leadership experience in a manufacturing environment or in the packaging manufacturing industry is highly preferred.

Prior experience in safe fork lift operations, with demonstrated PIT/PED safety knowledge.
Additionally, we are looking for the following knowledge, skills, and abilities in a successful candidate:
Skill in communicating effectively with members of management, all crew members within their shift, and team members on other shifts.

Cooperative and willing to assist others.

Ability to multi-task.

Close attention to detail and organization.

Interface with computer and enter data into various software platforms. Also familiar with equipment and software used to scan product.

Ability to follow written instructions and procedures as outlined, consistently and reliably in accordance with all safety quality expectations.

Ability to develop and implement food safety and compliance programs.

Demonstrated work performance to be self-directed and self-motivated.

Professional attitude.
COMPENSATION:
The selected Production Crew Leader (3rd shift) will be paid the respective Production Team Lead pay rate (TL5).
All applicants must apply online at www.internationalpaper.com/careers
International Paper is an Equal Opportunity Employer. Equal Opportunity/Affirmative Action Employer including Vets and Disabled
EOE/MFDV
International Paper