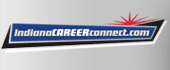 Job Information
Progress Rail Services Corp.

Inspector II, Quality Assuranc

in

Muncie

,

Indiana
5469BR
Work Location:
Muncie, IN Locomotive - 293
Job Purpose:
The Quality Inspector role involves day-to-day product and process audits that monitor production activities and generate performance data for the High Voltage / eLocker areas. This also includes collecting and maintaining build records and documentations while rotating through the facility to build broad product knowledge.
Req ID:
5469BR
Company Description:
Progress Rail, a Caterpillar company, is an integrated rolling stock and infrastructure provider, delivering a full range of products and services to domestic and international railroad customers. Our customers enjoy one-stop shopping and comprehensive cradle-to-grave railway solutions - whether it rolls on the rail or is the rail itself. From locomotives, transit, freight cars and engines, to tracks, signals and advanced technology, we ensure customers can count on us to meet all their rail needs.
Forging the bridge between ideas and success, our talented and innovative team members work together to address the challenges of the rail industry today, ensuring success for the future. As part of a vibrant, global network of business operations, each and every member of our team is important to our success. With headquarters in Albertville, Ala., more than 7,000 dedicated employees serve customers through a network of close to 150 locations around the world. For more information, visit www.progressrail.com and follow us @Progress_Rail on Twitter and YouTube.
Education / Training:
• High School Degree or equivalent required.
Job Title:
Quality Assurance Inspector II
City:
Muncie
Key Job Elements:
• Process non-conforming material in production departments;
• Troubleshoot issues and make recommendations;
• Conduct product audits/inspections on major subassemblies and final products during and after production has completed their operations to see if the unit meets specifications and needs of fitness for use;
• Conduct in-process monitoring while product is being assembled and recording the associated defect data;
• Provide audit coverage and complete audit summaries for review with Quality Supervisor and distribution;
• Complete documentation requirements; e.g. Change Control, Height Sheets, Weights, Unit Folders, Inspection Records;
• Act as a resource for problem–solving within departments;
• Perform Quality System audits;
• Maintain weld and crimp monitoring and sampling program;
• Obtain all necessary documentation required to do in-process monitoring and audit functions; e. g inspection plans, routings, prints, customer contracts, etc.
Qualifications and Experience:
• Prior Quality Inspection experience preferred;
• Ability to read engineering drawing;
• Specific knowledge in core manufacturing process areas (welding, mechanical, electrical, paint);
• Ability to look up, read, understand and interpret assembly instructions, prints, drawings or other documentation;
• Interpret measurements, read measuring devices (gauges, calipers, etc.);
• Make mathematical calculations;
• Computer proficiency with MS Office applications, to enter, manipulate and graph data;
• Collaborate and interact effectively with a variety of other team members (assemblers, engineers, managers);
• Adaptability to confidently move from one task to another in a positive manner;
• Problem-solving abilities; identifying process problems and non-conformances;
• Strong teamwork and verbal communication skills; able to point out errors in a constructive manner;
• Demonstrate initiative and work ethic to work unsupervised and initiate action when required;
• Continuous improvement-minded.
EEO:
Equal Opportunity Employer – Race/Color/Sex/Religion/National Origin/Sexual Orientation/Gender Identity/Vets/Disabilities
Benefits:
Progress Rail Services Corporation and its subsidiary and affiliate companies offer an excellent total compensation package* including competitive salary, 401(k) plan with company match, available medical/dental/vision/life/disability insurance along with flexible spending and paid vacation and holidays. Relocation assistance may be available for some positions.
*Benefits eligibility differs by job position and employment status - governing plan documents control such benefits..
Job Category:
Quality & Reliability
Alternative Work Location:
Muncie Locomotive
State::
Indiana
Progress Rail Services Corp.