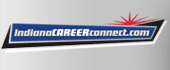 Job Information
TechTrades

HVAC Duct Installer

in

Muncie

,

Indiana
Job Description
Large MEP Contractor looking for HVAC Duct Installers for several commercial jobs.
Indeal Candidates will have the ability to:
Determine project requirements, including scope, assembly sequences, and required methods and materials, according to blueprints, drawings, and written or verbal instructions.
Lay out, measure, and mark dimensions and reference lines on material, such as roofing panels, according to drawings or templates, using calculators, scribes, dividers, squares, and rulers.
Fasten seams or joints together with welds, bolts, cement, rivets, solder, caulks, metal drive clips, or bonds to assemble components into products or to repair sheet metal items.
Install assemblies, such as flashing, pipes, tubes, heating and air conditioning ducts, furnace casings, rain gutters, or downspouts in supportive frameworks.
Convert blueprints into shop drawings to be followed in the construction or assembly of sheet metal products.
Fabricate or alter parts at construction sites, using shears, hammers, punches, or drills.
Select gauges or types of sheet metal or nonmetallic material, according to product specifications.
Develop and lay out patterns that use materials most efficiently, using computerized metalworking equipment to experiment with different layouts.
Maneuver completed units into position for installation, and anchor the units.
Inspect individual parts, assemblies, and installations for conformance to specifications and building codes, using measuring instruments such as calipers, scales, and micrometers.
Transport prefabricated parts to construction sites for assembly and installation.
Drill and punch holes in metal, for screws, bolts, and rivets.
Hire, train, or supervise new employees or apprentices.
Maintain equipment, making repairs or modifications when necessary.
Trim, file, grind, deburr, buff, or smooth surfaces, seams, or joints of assembled parts, using hand tools or portable power tools.
Finish parts, using hacksaws or hand, rotary, or squaring shears.
Shape metal material over anvils, blocks, or other forms, using hand tools.
Fasten roof panel edges and machine-made molding to structures, nailing or welding pieces into place.
Secure metal roof panels in place, and interlock and fasten grooved panel edges.
Construct components for high-performance wind turbine systems.
Fabricate ducts for high efficiency heating, ventilating, and air conditioning (HVAC) systems to maximize efficiency of systems.
Install green architectural sheet metal components, such as cool roofs or hot or cold walls.
Perform building commissioning activities by completing mechanical inspections of a building's water, lighting, or heating, ventilating, and air conditioning (HVAC) systems.
Perform sheet metal work necessary for solar panel installations.
Verify that heating, ventilating, and air conditioning (HVAC) systems are designed, installed, and calibrated in accordance with green certification standards, such as those of Leadership in Energy and Environmental Design (LEED).
TechTrades is a skilled tradesman staffing firm. We value our hardworking craftsmen and strive to get them matched where they can be successful. We have supplied contractors and commercial and industrial companies with qualified, skilled tradesmen and technicians for over 20 years. We are able to supply manpower solutions through contract, contract-to-direct, or direct/permanent recruiting and staffing services. We offer competitive pay and a comprehensive list of benefits for our valued contract employees. Call Camille 513-746-6485
Employment Disclosure: Tech Trades, Talent LogistiX and PinPoint Resources, provides equal employment opportunities to all employees and applicants for employment and prohibits discrimination and harassment of any type without regard to race, color, religion, age, sex, national origin, disability status, genetics, protected veteran status, sexual orientation, gender identity or expression, or any other characteristic protected by federal, state or local laws.
This policy applies to all terms and conditions of employment, including recruiting, hiring, placement, promotion, termination, layoff, recall, transfer, leaves of absence, compensation and training.
Job Requirements
MUST HAVE ALL PPE INCLUDING BUT NOT LIMITED TO HARD HAT, WORK BOOTS, SAFETY GLASSES, GLOVES AND HIGH VISIBILITY VEST
Posted: 6/22/2020
Category: HVAC Commercial Ductwork Install
Job Type: Contract