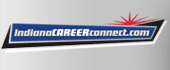 Job Information
GKN Aerospace

Heat Treat Furnace Operator Muncie

in

Muncie

,

Indiana
Heat Treat Furnace Operator Muncie
Apply now »
Date:Apr 20, 2021
Location: Muncie, IN, US
Company: GKN Aerospace Careers
About Us
GKN Aerospace is the world's leading multi-technology tier 1 aerospace supplier. With 50 manufacturing locations in 15 countries, we serve over 90% of the world's aircraft and engine manufacturers. We design and manufacture innovative smart aerospace systems and components. Our technologies are used in aircraft ranging from the most used single aisle aircraft and the largest passenger planes in the world to business jets and the world's advanced 5th generation fighter aircraft.
About the opportunity
GKN Aerospace is a global engineering business. Every time you travel by air almost anywhere in the world, it is likely that GKN is helping you on your way. We design, manufacture and service systems and components for original equipment manufacturers around the world. We are continuously evolving, pioneering new technologies and reinventing existing ones, stretching ourselves to be better in everything we do.
We are looking for people who want to make a difference, talented members with the skills and passions to become the best of the future in what they do.
Job Summary
This position will be operating multiple heat treat ovens. GKN is a NADCAP certified approved heat treat facility. Will process heat-treat parts during the manufacturing process of aerospace components. The individual must embrace a role in assuring that defects do not reach the customer.
Job Responsibilities
• Load and unload of material into heat-treat ovens.• Maintenance of heat-treating equipment.• Control and monitor measurement equipment, instruments, digital process controllers, and computer operated systems.• Identify, analyze and interpret codes and quality control programs for heat-treat applications.• Maintain NADCAP certifications.• Maintain heat-treat test records.• Will operate Wheelabrator and shop blast equipment.• Will maintain certification and attend necessary training as required.• Develop constructive and cooperative working relationships with others and maintain them over time.• Identify opportunities for process improvement and increased efficiency.• Follow work rules and standard safety regulations at all times.• Will drive a fork truck on a regular basis.• Ability to read measuring instruments and recorders. • Perform all other duties as assigned.
Job Qualifications
Basic Qualifications:
• High school diploma • 2+ years' experience in manufacturing environment.• 1+ years' experience operating heat treat and/or systems.• Ability to obtain a fork truck license within first week of employment.
Preferred Qualifications:
• GKN Experience.• Ability to read micrometers and calipers.• Good mechanical aptitude and basic math skills.• Understand the principles of metallurgy, combustion and heat transfer methods. • Proficient in MS office products.• Proficient in some type of ERP software preferred.• Excellent interpersonal and communication skills, team oriented, and ability to deal with a wide variety of personalities and communication styles.• Willingness to take on responsibilities and challenges.• Excellent attention to detail and work independently.
Physical Requirements:
• Standing and walking (10 hrs./day).• Ability to carry and lift weight up to 60 lbs. repetitively.• Bending, squatting, reaching, pushing, and pulling required (10 hrs. /day).• Repetitive actions may be necessary including simple and firm grasping and fine manipulation. • Regular exposure to fumes, chemicals, dust and heat. • Frequently negotiate of stairs and areas covered with floor grating.
Diversity Inclusion and Belonging (DIB)
As a global engineering company, innovation is what differentiates us from our competitors and is central to our success.
A balance of cultures, ethnicities and genders help bring new ideas and creativity to GKN. We need people of different backgrounds, with different skills and perspectives to spark originality, imagination and creativeness in our teams around the world.
GKN is an equal opportunity employer.
We treat all our employees and applicants fairly and are committed to ensuring that there is no discrimination or harassment against any employee or qualified applicant on the grounds of age, race, creed, color, national origin, ancestry, marital status, affectional or sexual orientation, gender identity or expression, disability, nationality, sex, or veteran status or any other characteristic protected by law.
#LI-post