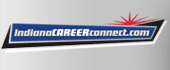 Job Information
BWX Technologies, Inc.

Production Technician

in

Mt Vernon

,

Indiana
At BWX Technologies, Inc. (NYSE: BWXT), we are People Strong, Innovation Driven. Headquartered in Lynchburg, Va., BWXT provides safe and effective nuclear solutions for national security, clean energy, environmental remediation, nuclear medicine and space exploration. With approximately 6,400 employees, BWXT has 12 major operating sites in the U.S. and Canada. We are the sole manufacturer of naval nuclear reactors for U.S. submarines and aircraft carriers. Our company supplies precision manufactured components, services and fuel for the commercial nuclear power industry across four continents. Our joint ventures provide environmental remediation and nuclear operations management at more than a dozen U.S. Department of Energy and NASA facilities. BWXT's technology is driving advances in medical radioisotope production in North America and microreactors for various defense and space applications. Follow us on Twitter at @BWXTech and learn more at www.bwxt.com .
BWXT is currently seeking a Production Tech to join its growing team in Mount Vernon, Indiana!
Individuals hired to fill this role will support our fabrication shop as part of our Operations Department by performing a variety of mechanical tasks, including but not limited to the following:
Follows procedures, demonstrates a questioning attitude, maintains a quality driven perspective and is mindful of sensitive information.

Read/interpret engineering drawings, sketches, blue prints.

Read/interpret detailed engineering instructions.

Assemble mechanical products in accordance with detailed engineering drawings/instructions.

Assemble various mechanisms and/or sub-assembly components.

Clean and package products for shipment using strict and detailed guidelines.

Perform dimensional measurements for fitment verifications.

Perform mechanical tasks/operate mechanical assemblies associated with critical tolerance components.

Perform cutting/grinding operations as needed.

Operate small to medium size fork lifts.

Obtain crane qualifications to perform rigging/lifting of components.

Verify identity and physical characteristics of materials.

Maintain necessary records.
Required Qualifications:
High School equivalency with two years of experience in a fabrication and/or manufacturing environment.

General mechanical aptitude/background.

General carpentry skills (saws, cordless drills, hand tools, measurement equipment).

Ability to follow detailed engineering instructions/drawings to accurately execute tasks required.

Self-starter with drive and initiative to take action.

Must be capable of lifting a maximum of 40 lbs. to standard table height.

Vision must be correctable to 20/20.

Critical thinking and problem solving abilities.

Must have experience working with micrometers, calipers, power tools, hand tools, and material handling equipment (forklifts, cranes, scissor lifts, etc.)

Must be a U.S. citizen with no dual citizenship.
Candidates must pass all required proficiency testing for the position as well as obtain and maintain all required position qualifications upon hire.
Please note: Individuals hired for this position will work twelve hour shifts (either 4AM to 4PM or 4PM to 4AM).
BWXT supports diversity and is committed to the concept of Equal Employment Opportunity. We have established procedures to ensure that all personnel actions such as recruitment, compensation, career development, benefits company-sponsored training and social recreational programs are administered without regard to race, color, religion, sex, sexual orientation, gender identity, national origin, disability or protected veteran status.
https://www.dol.gov/ofccp/regs/compliance/posters/pdf/eeopost.pdf
https://www.dol.gov/ofccp/regs/compliance/posters/pdf/OFCCP_EEO_Supplement_Final_JRF_QA_508c.pdf
BWX Technologies, Inc.