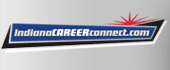 Job Information
GAF

Maintenance Supervisor

in

Mt. Vernon

,

Indiana
Come Build Your Career Under OUR Roof
Job Description:
About GAF – Mount Vernon, Indiana
Mount Vernon, Indiana is located about 20 miles west of Evansville, along the Ohio River. Evansville is the 3rd largest city in Indiana and in 2017 was ranked as one of the most affordable places to live in America! The GAF site in Mount Vernon was founded in 1973 and produces a wide variety of products, including both residential and commercial roofing materials. Our 88 acre site is currently undergoing many exciting changes, including the addition of a new on-site warehouse! There's never been a better time to join our team!
Key Roles and Responsibilities:
As our Maintenance Supervisor you will help manage the repair, alteration and preventative maintenance of the plant to improve the productivity of the operation. You will supervise maintenance technicians in order to get both planned and unplanned maintenance needs completed in an efficient and effective manner. In conjunction with the Maintenance Planners you are responsible for balancing priorities, manpower, material, and equipment availability to develop department and individual work schedules. You will report directly to the Maintenance Manager.
Supervise maintenance technicians and work performed by contractors. Manage planned and unplanned maintenance work and jobs for both daily work and maintenance outages. Provide equipment-related expertise and technical guidance. Enhance communication and coordination between maintenance and other departments, especially the production department. Provide input and feedback to the maintenance planner and storeroom personnel to refine/finalize labor, parts, priorities and methods. Manage work distribution ensuring each employee has a full day's work each day and that the assigned work is within each employee's knowledge and skill level. Ensure safety, quality, timeliness, cost and thoroughness of work performed. Supervise on-the-job performance of maintenance technicians. Responds as first call-in contact for maintenance emergencies.

Effectively manages the utilization of planned maintenance hours to maximize machine line efficiency and production volumes. Actively participate in the planning, coordination, and implementation of maintenance activities to ensure they are consistently successfully completed in the allotted time frame while ensuring the work completed allows for excellent machine reliability. Follow up on issues that did not go as planned during shutdowns and implement methods to prevent future occurrences.

Provide a safe workplace through adherence to company safety policy, housekeeping and defined standards of training. Lead maintenance department safety meetings. Monitor compliance to safety policies and procedures, conduct inspections of plant areas, and ensure deficiencies found are resolved or appropriately communicated. Ensure maintenance technicians are well trained, involved, and committed to meeting department expectations including following all safety requirements.

Provide leadership in department and administrative support required to be an effective supervisor. Observe employee work skills and provide on-the-job training, tutoring and coaching. Suggest ways to improve methods, procedures and work practices. Address performance issues promptly and in a fair and consistent manner and provide effective and timely feedback using the performance evaluation process. Schedule work days and off days of maintenance techs and track vacation as well as floating holidays based on work requirements. Provide direct input in the hiring of maintenance technicians.

Support department expense target goals by minimizing maintenance costs without negatively impacting operating results. Support efforts to minimize cost for major repair items and efforts to minimize purchased maintenance costs by utilizing company personnel for maintenance and capital projects versus using outside contractors whenever possible. Evaluate alternative parts or new suppliers to improve costs. Identify shop and fabrication work opportunities that can be performed in house versus being completed by outside resources.

Support efforts for the large capital projects within the plant. Participate in maintenance efforts to review equipment design, layout, and safety related aspects of new equipment. Communicate project plans and progress to the maintenance department and be a conduit for maintenance employee suggestions and concerns. Ensure maintenance technicians understand changes that will result from new equipment. Create, modify, and review any maintenance policies and procedures associated with this project.

Manage contractors and support activities. Develop scopes of work for contractors. Ensure that contractors are following all safety and environmental policies.
Physical Requirements
Regularly lift and/or move up to 10 pounds and occasionally up to 50 pounds.

Must be able to climb ladders and/or stairs. Work on elevated open grating.

Specific vision abilities required by this job include close vision, peripheral vision, depth perception, and the ability to adjust focus.

Frequent sitting, walking, and standing, and occasional climbing, stooping, kneeling, crouching, crawling, and balancing.

Oral and auditory capacity enabling interpersonal communication as well as communication through automated devices such as the telephone.

Occasionally operate business machines, including mobile equipment such as forklifts, man lifts etc.
Education/Experience
High School graduate or GED equivalent required.

Technical school training/diploma/certification preferred.

5+ years practical experience as a mechanic or automation technician in a high volume manufacturing operation, preferably continuous process.

3+ years recent supervisory experience is required.
Compensation and Benefits
We offer a very competitive salary, bonus and benefits package and you are eligible to begin taking advantage of our insurance and 401k programs starting on your first day! Our excellent 401(k) includes an employer contribution of up to 7%! To further emphasize the competitive salary offered, we'd like to share that compensation in addition to base salary is available to those working extended schedules.

Your professional growth and development is very important to us and therefore we offer internal training programs, as well as a generous tuition reimbursement program.

New employees can expect to be eligible for three weeks of vacation (prorated from your start date).

In support of working families we offer a parental leave benefit, in which employees who give birth or adopt a child may be eligible for paid leave.

Insurance coverage plans include medical, dental, vision, prescription drug, disability, life insurance, employee assistance program, and more.

Other exciting benefits include health club/gym membership reimbursement, referral program, and product rebates when purchased for an employee's primary residence.
If you meet the qualifications and would like to join us, we definitely want to hear from you! Contact us today
#ZR
We believe our employees are our greatest resource. We offer competitive salary, benefits, 401k, and vacation packages for all full time permanent positions. We are proud to be an equal opportunity workplace and GAF, SGI, and Siplast are proud to be affirmative action employers. We are committed to equal employment opportunity regardless of race, color, ancestry, religion, sex, national origin, sexual orientation, age, citizenship, marital status, disability, gender identity, or Veteran status. If you have a disability or special need that requires accommodation, please let us know. If applying for positions in the U.S., must be eligible to work in the U.S. without need for employer sponsored visa (work permit).
With 130+ years in the industry, GAF is the leading roofing manufacturer in North America. As a member of the Standard Industries family of companies, we are also part of the largest roofing and waterproofing business in the world.
Our communities help give our work meaning and the products we manufacture help protect what matters most. The shingles help to shelter the families living in the homes in our towns. The TPO helps protect what is under that hospital's roof. In addition to quality products, we make sure they are installed by quality craftsmen and women. The full GAF portfolio of solutions is supported by an extensive national network of factory-certified contractors.
GAF continues to be the leader in quality and offers comprehensive warranty protection on its products and systems. Our success is driven by a commitment to empowering our people to deliver advanced quality and purposeful innovation and the desire to protect what matters most. ​
GAF