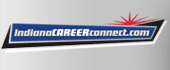 Job Information
BWX Technologies, Inc.

Machining/Tooling Assistant

in

MT VERNON

,

Indiana
At BWX Technologies, Inc. (NYSE: BWXT), we are People Strong, Innovation Driven. Headquartered in Lynchburg, Va., BWXT provides safe and effective nuclear solutions for national security, clean energy, environmental remediation, nuclear medicine and space exploration. With approximately 6,400 employees, BWXT has 12 major operating sites in the U.S. and Canada. We are the sole manufacturer of naval nuclear reactors for U.S. submarines and aircraft carriers. Our company supplies precision manufactured components, services and fuel for the commercial nuclear power industry across four continents. Our joint ventures provide environmental remediation and nuclear operations management at more than a dozen U.S. Department of Energy and NASA facilities. BWXT's technology is driving advances in medical radioisotope production in North America and microreactors for various defense and space applications. Follow us on Twitter at @BWXTech and learn more at www.bwxt.com .
We are hiring a machining/tooling assistant to join our growing facility in Mount Vernon, Indiana! The machining/tooling assistant will assist machinists in the setup of fixtures and components and will assemble and measure cutting tool kits for machining operations using a pre-setter. Additional responsibilities will include:
Stage cutting tools for the next scheduled machining operation.

Maintain organization and inventory of cutting tools/supplies

Administers and maintains Tool Inventory system

Work in accordance with all applicable company procedures, policies and rules.
Minimum Requirements
The selected candidate must have a high school diploma or GED equivalency coupled with at least two (2) years of related machine shop or machining experience and must satisfactorily complete all prescribed proficiency tests for the position. An Associate or Associate of Applied Science degree in Machining Technology or related field is highly preferred.
Additional Competencies
The following additional competencies are required for the position:
Possess advanced skills in the use of precision measuring equipment.

Ability to work to close tolerances.

Ability to read and comprehend written instructions, prints, or technical procedures.

Ability to work in a team environment by working with the Tool Application Engineer on new tooling and improvements involving machining processes.

Fundamental knowledge of CNC programming including G code and M code programming.

Possess mathematical skills to calculate proper speed and feed rates as well as tooling offsets.
Physical Demands:
While performing the duties of the job, the employee is regularly required to stand; use hands to finger, handle, or feel; and reach with hands and arms. The employee is frequently required to walk. The employee is occasionally required to stoop, kneel, crouch, crawl and talk to hear. The employee is occasionally required to lift and/or move up to 50 lbs. Specific vision abilities required by this job include close vision, depth perception, and ability to adjust focus.
**Please note: This position requires the ability to work SECOND SHIFT (4:00 PM to 4:00 AM) and will include a shift premium for off-shift work.
BWXT supports diversity and is committed to the concept of Equal Employment Opportunity. We have established procedures to ensure that all personnel actions such as recruitment, compensation, career development, benefits company-sponsored training and social recreational programs are administered without regard to race, color, religion, sex, sexual orientation, gender identity, national origin, disability or protected veteran status.
https://www.dol.gov/ofccp/regs/compliance/posters/pdf/eeopost.pdf
https://www.dol.gov/ofccp/regs/compliance/posters/pdf/OFCCPEEOSupplementFinalJRFQA508c.pdf
BWX Technologies, Inc.