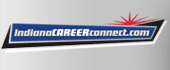 Job Information
Nuclear Fuel Services

IT Support Intern (Year Round)

in

Mt Vernon

,

Indiana
At BWX Technologies, Inc. (NYSE: BWXT), we are People Strong, Innovation Driven. Headquartered in Lynchburg, Va., BWXT provides safe and effective nuclear solutions for national security, clean energy, environmental remediation, nuclear medicine and space exploration. With approximately 6,400 employees, BWXT has 12 major operating sites in the U.S. and Canada. We are the sole manufacturer of naval nuclear reactors for U.S. submarines and aircraft carriers. Our company supplies precision manufactured components, services and fuel for the commercial nuclear power industry across four continents. Our joint ventures provide environmental remediation and nuclear operations management at more than a dozen U.S. Department of Energy and NASA facilities. BWXT's technology is driving advances in medical radioisotope production in North America and microreactors for various defense and space applications. Follow us on Twitter at @BWXTech and learn more at www.bwxt.com.
BWXT is currently seeking an IT Support Intern for its Mount Vernon, IN location!
Job Description/Duties:
Provide Tier 1 support role for customers and tracking performance through the IT Support Work orders.

Configure mobile phones and mobility solutions.

Assist with mobility usage and configuration reporting.

Provide customers with local desk side and telephone support resolving issues, prioritizing problems and escalating as needed.

Assist customers with desktop operating systems, email, Microsoft Office, PC hardware and Remote Access.

Communicate any current outage/critical incident status to callers and, if new information/symptoms reported notify IT management team.

Communicate with teams within IT to develop solutions to work orders.

Participate in teams to support IT projects.

Install hardware components, desktop operating system software, and application software (Windows 10, Microsoft Office, etc.).

Job Qualifications/Requirements:

Must be currently enrolled and have completed some college coursework in an IT or Computer Science degree program.

Must be able to work 15-25 hours per week between 7:30 a.m. and 5:00 p.m. Must be willing to commit to working part time during the school year and full-time during summer and break periods.

Must be highly self-motivated with the ability to organize and prioritize work tasks

Must have awareness of the PC hardware components, desktop operating system software, application software and some network troubleshooting.

Must have strong analytical skills and the ability to troubleshoot and resolve hardware and software problems as well as have the ability to research and understand technical documentation. Experience in a technical call center, customer service team or IT/Help service desk is a plus.

Strong verbal, written, interpersonal, organizational and customer service skills is required.

Must have strong troubleshooting and problem-solving skills and the ability to improve processes to be more efficient.

Must have the ability to communicate complex problems and solutions to end users.

Must be able to work in local and remote teams.

Ability to obtain and maintain a DOE security clearance is required.

Must be a U.S. citizen with no dual citizenship.
Applicants selected will be subject to a Federal background investigation and must meet eligibility requirements for access to classified information or matter. Position requires U.S. citizenship with (no dual citizenship) ability to obtain and maintain a Department of Energy (DOE) security clearance which involves an extensive criminal and financial background investigation, drug test and previous employment reference verifications.
BWXT supports diversity and is committed to the concept of Equal Employment Opportunity. We have established procedures to ensure that all personnel actions such as recruitment, compensation, career development, benefits, company-sponsored training and social recreational programs are administered without regard to race, color, religion, gender, national origin, citizenship, age, disability or veteran status.
https://www.dol.gov/ofccp/regs/compliance/posters/pdf/eeopost.pdf
https://www.dol.gov/ofccp/regs/compliance/posters/pdf/OFCCP_EEO_Supplement_Final_JRF_QA_508c.pdf