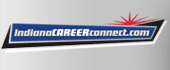 Job Information
Stanley Acess Technologies

Manufacturing Supervisor- 2nd Shift

in

Montpelier

,

Indiana
71584BRTitle:Manufacturing Supervisor- 2nd ShiftBusiness:SEF Automotive State/Country/Province:Indiana No. of Positions:1Job Description:Position Summary
The Manufacturing Supervisor has the responsibility for the shift as well as assigned areas, including all equipment, personnel, material, production, etc. Should have a thorough knowledge of stamping machinery and materials, plus some knowledge of machine repair.
Essential Job Functions
• Direct supervisor of hourly employees on assigned shift.
• Maintains production records for production counts and standard hours.
• Completes GEMBA board daily for assigned department.
• Monitors productivity indicators and initiates improvement efforts to avoid unfavorable variances.
• Responsible for production runs, proper die setting procedures, quality of product and maximizing the department's full potential.
• Recommends disciplinary action for all hourly employees as needed.
• Completes Corrective Action plans on all external and internal rejections for quality
• Ensures housekeeping and 6S initiatives are completed and met for the department.
• Complies with and enforces all safety rules, regulations and policies for employees.
• Completes accident investigation forms timely, participates in investigations and is a part of solutions for improved safety for all near miss, recordable or lost time incidents.
• Proactive with continuous improvement projects, processes, and systems for the department.
• Communicates timely with Production Manager and management team any difficulties or issues that arise due to the condition of machines, employee actions, quality problems.
• Provides back up to other manufacturing supervisors.
• Participates in employee involvement actives
• Provides training as needed/required to employees
• Able to work weekends as needed.
Essential Skills & Experience
• High School diploma or GED required
• Bachelor's degree in Manufacturing, management or engineering preferred
• Supervisory experience 3+ years, manufacturing experience preferred
• Experience in metal stamping or forging environment preferred
• Computer skills in Microsoft Office, particularly Word and Excel
• Knowledge of basic manufacturing, quality and safety practices
Competencies (5-10 Critical Areas of Understanding/Practice for the role)
• Basic mathematical understanding and ability (add, subtract, divide units of measurement)
• Good communication skills, verbal and written
• Good computer knowledge
• Ability to stay focused on work and manage multiple projects timely
Direct Reports
No salaried direct reports.
Physical Demands
• Sitting at a desk occasionally
• Walking and standing frequently
• Use of hands, arms, and fingers frequently
• Use of eyes frequently
• Bending, reaching, lifting occasionally
• Lifting 5-30lbs occasionally, anything over 35lbs gets assisted lift
• Pushing or pulling objects occasionally
Working Conditions
The Production floor environment: Temperature fluctuates dependent on the season. Noise levels require hearing protection. Working around powered industrial vehicles. The production floor can become slippery with oil. The office environment includes the use of computer and other office equipment frequently.
Stanley Engineered Fastening, a Stanley Black & Decker company is an Equal Opportunity Employer. All qualified applicants that apply for Stanley Black & Decker will receive consideration for employment without regard to race, color, religion, sex, sexual orientation, national origin, disability or protected veteran status.Requisition Number:71584BRFunction:Manufacturing City:MontpelierEEO Statement:All qualified applicants to Stanley Black & Decker are considered for employment without regard to race, color, religion, age, sex, sexual orientation, gender identity, national origin, disability, veteran's status or any other protected characteristic.Featured Category on SBD Careers:Manufacturing