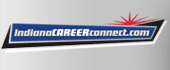 Job Information
Ball Corporation / Ball Aerospace

Supervisor Plant Quality Assurance

in

Monticello

,

Indiana
Ball Corporation has an exciting opportunity for a Supervisor Plant Quality Assurance in our Monticello, IN location. If you are quality conscious and have pride in quality within a manufacturing environment, this position could be right for you! We'd love to have you apply. Come join a great team! Take a look at the details below.
Ball Corporation offers comprehensive benefits packages, including paid holidays/vacation, affordable medical, dental, life insurance, tuition reimbursement, ESPP, and retirement plans.
What will your average week look like?
Responsible for maintaining a safe and secure work environment. This includes correcting unsafe acts/conditions, facilitating monthly safety meetings, performing monthly safety inspections, and investigating accidents, as required.

Supports development, implementation, maintenance, and ongoing improvement of the food safety system.

The plant quality assurance supervisor, if designated is to be trained and certified in the food safety system and oversees its development, implementation, review and maintenance. Provides for trained backups in the case of absence of key food safety system employees.

Supervises the plant quality assurance function as directed.

Maintains a gauge and inspection equipment control system to provide and calibrate gauges and instruments as required. This includes the initiating of requisitions to ensure compliance with group standards.

Maintains inspection reports and quality complaints to determine defect trends in materials and products, and initiates corrective action if necessary through appropriate line or staff heads.

Maintains reports as necessary, evaluating the quality of designated products, in conformance with established quality assurance procedures.

Schedules, or assists in scheduling, inspection personnel to specific assignments to ensure the most effective utilization of manpower.

Facilitates quality assurance training and development programs.

Supervises or assists in the inspection or testing of various materials and products to determine compliance with specifications.

May train employees on SPC interpretation.

Serves as coordinator for Infinity SPC system. Maintains hardware and troubleshoots software issues, if applicable.

May work with in-house ink representative to develop approved colors for new and existing labels.

May facilitate the administration of an effective graphics system.

Initiates, reviews, masters, and follows all standard operating procedures (SOPs) for area of responsibility.

Establishes and maintains an employee relations climate of trust and confidence that will discourage third party interference; or establishes and maintains an employee relations climate of trust and confidence with employees, their union stewards and representatives which will promote achievement of plant and company goals.

Establishes and maintains effective work relationships within the department, the division, the group, and the company. Includes ability to handle stress and to interact with others so as to establish and maintain a positive and productive work environment and minimize personal conflicts.

While the regular working cycle of this position is usually 5 days on (Monday-Friday), this job may include working weekends (Saturday and Sunday); or scheduled 12-hour shifts, rotating days and nights, Monday through Sunday. Working hours may vary as specified by management. Incumbent must be able to work overtime on a regular basis and/or be on call as directed by management.

Maintains awareness and complies with hazardous waste management and other environmental management requirements in the workplace by attending scheduled training sessions.

Understands and responds effectively to EC directions during emergencies by being familiar with emergency procedures, equipment, and systems, as necessary. Implements contingency plan to the level required by the position.

Complies with established job safety practices, policies and procedures as specified in plant and corporate directives for the safe performance of the work assignment.

Complies with environmental regulations when using, dispensing, or handling hazardous and non-hazardous materials and waste
What are we looking for in an ideal candidate?
Knowledge/Skills/Abilities:
Broad training in a related field usually acquired through high school or graduate degree level education or work-related experience

Job related experience for 1 year(s) minimum

Minimum High School Diploma or GED

Working knowledge of the following areas: product specifications and customer needs and expectations, and generally accepted supervisory practices and procedures.

Ability to apply intensive and diversified evaluation, selection, and substantial adaptation and modification of standard plant quality assurance techniques, procedures, and criteria.

Must be able to handle sensitive related and proprietary information in a confidential manner.

Performs such individual assignments as management may direct.

Must follow company policies, procedures, practices, and standards of conduct as outlined in the Ball Corporation manuals.

Ability to negotiate with customers to promote or sell ideas or concepts.

Must maintain professional competence, ethical integrity, knowledge, and skills.
Physical Requirements and Working Conditions
25% travel

Works in both office and manufacturing environments.

This position is exposed to occupational hazards, including but not limited to, high noise levels, physical obstacles, exposure to chemicals, etc.

Must wear appropriate safety glasses, hearing protection, clothing, and footwear in appropriate areas and follow safety practices.

Must be able to match colors
If you feel that you are a good fit for this opportunity, go ahead and apply. (It is a very quick process.) We look forward to getting to know you.
Want to learn more? Visit us @ www.ball.com, or connect with us on Facebook or Twitter.
Equal Opportunity Employer
Minority, Female, Disabled, Lesbian, Gay, Bi-sexual, Transgender and Veterans.
Ball Corporation / Ball Aerospace