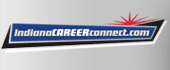 Job Information
Ball Corporation / Ball Aerospace

Production Technician

in

Monticello

,

Indiana
Ball Corporation supplies innovative, sustainable aluminum packaging solutions for beverage, personal care and household products customers, as well as aerospace and other technologies and services primarily for the U.S. government. Ball Corporation and its subsidiaries employ 17,500 people worldwide and reported 2018 net sales of $11.6 billion. For more information, visit www.ball.com , or connect with us on Facebook or Twitter.
Primary Purpose of Position:
Performs various manual or mechanical production functions by operating, adjusting, and repairing production equipment to meet customer specifications. Performs tasks and provides services to support the plant's production goals, overall business plans and objectives as directed.
Essential Functions :
Complies with established job safety practices, policies, and procedures as specified in plant and corporate directives for the safe performance of the work assignment.

Supports and follows guidelines of the food safety system.

Performs duties as required to ensure compliance with the plant's quality standards.

Performs various manual or mechanical production functions by operating, adjusting, and repairing production equipment to meet customer specifications.

Disassembles, overhauls, and rebuilds production equipment under the supervision of a qualified maintainer.

Performs troubleshooting on production equipment as required.

Performs preventative maintenance on production equipment as required.

Inputs data on a computer terminal to identify, label, and palletize finished products.

Operates forklift during routine performance of duties.

Conducts inspection of in-process or finished product to meet customer specifications.

Responsible for replenishing supplies required for assigned area.

Rotates through workstations as needed for coverage, relief, and training purposes as required in conjunction with on-the-job training.

May operate can line briquetter, end line baler, and slug accumulator.

Initiates, reviews and follows all standard operating procedures (SOPs) for area of responsibility.

Supplies and maintains required hand tools.
Position Requirements:
High school diploma or equivalent education required.

Job related experience for 1 year(s) minimum

Troubleshooting skills/experience

Experience working in an industrial environment

Working knowledge of machine mechanics

Ability to apply standard evaluation, selection, and substantial adaptation and modification of standard manufacturing and plant quality techniques, procedures, and criteria

Ability to learn operating principles and nomenclature of all assigned equipment and products

Ability to learn nomenclature of all assigned equipment, products, and quality standards

Ability to learn to identify product defects

Ability to use hand and power tools

Ability to operate fork truck and aero lift

May require forklift license

Works in manufacturing environment

This position is exposed to occupational hazards, including but not limited to, high noise levels, physical obstacles, exposure to chemicals, etc.

Must wear appropriate safety glasses, hearing protection, clothing, and footwear in appropriate areas and follow safety practices
Compensation & Benefits
HIRING SALARY RANGE: $XX,XXX - $XX,XXX (Salary to be determined by the education, experience, knowledge, skills, and abilities of the applicant, as well as internal and external equity.)

This role will be eligible to participate in the annual incentive compensation plan.

For Regular Full-Time Salaried and Hourly positions, Ball includes a comprehensive benefits structure, click here (https://www.ball.com/us_benefits) for more information.
Equal Opportunity Employer
Minority, Female, Disabled, Lesbian, Gay, Bi-sexual, Transgender and Veterans
Ball Corporation / Ball Aerospace