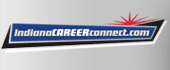 Job Information
Mercy Medical Center Clinton

Inventory Specialist - Distribution Center - Full-Time

in

Mishawaka Medical Center - Mishawaka

,

Indiana
Employment Type:
Full time
Shift:
Day Shift
Description:
JOB SUMMARY
Directly responsible for obtaining and providing supplies to operate the Mishawaka or Plymouth campus. Conducts cycle counts, investigates stock outs, back orders and discrepancies. Identifies root cause and makes recommendations for correction to Supervisor. Ensures data for all Periodic Automatic Replenishment (PAR) including low unit of measure, and perpetual inventory locations are maintained and up to date. Monitors Lawson's functionality, documents and reports all problems to peers and supervisor. Analyzes data using software application (Lawson, Excel). Provides support and assists in obtaining resources needed for training, utilization and enhancements, related to the operation and use of various supplies, equipment and software. Participates as requested on Value Analysis Team (VAT), provides data and recommendations as to VAT as requested. Follows department operational policies and processes and makes recommendations for improvement. Assists with all daily Distribution functions including receiving daily shipments and filling requisitions.
JOB DUTIES
Actively demonstrates the organization's mission and core values, and conducts oneself at all times in a manner consistent with these values. Knows and adheres to all laws and regulations pertaining to patient health, safety and medical information.
Distribution Team
Orders, receives and delivers all stock, non-stock, special order items to the appropriate location. Manually checks the perpetual inventory and PAR areas for replenishment through the inventory management system as it applies, for Distribution and/or department using scan technology. Reviews and takes actionable steps to resolve open order and resolution report. Processes, daily, the auto replenishment report for perpetual inventory. Conducts perpetual inventory cycle counts daily, investigates discrepancies and makes recommendations to supervisor for count correction and root cause process improvements. Active participant in daily huddles and colleague meetings, sharing positive recommendations related to process improvement, engagement, cost reduction and standardization opportunities. Returns unwanted items received for proper credit under the return process for distribution stock and special order items. Maintains appropriate stock levels at all assigned locations by conducting detailed analysis using Lawson, Lawson Tools, Excel and external data. Recommends adjustments optimizing cost and efficient flow of supplies. Processes any change of change to a Par location for vendor, catalogue number, unit of measure and bin assignment utilizing the item maintenance function. Responsible for the physical condition of assigned supply area ensuring labels are current and in good condition, bins are clean and organized as defined in the PAR etiquette guidelines. Responsible for keeping customers informed and current on status of open orders, back orders and conversion orders by working closely with department associates and patient care coordinators, ensuring that supplies and equipment arrive on a timely basis. Works closely with the Supply Chain Management Clinical Resource Specialists in resolving any product or equipment issues. Schedules daily "meet 'n greet" within assigned departments. May work as a liaison for Saint Joseph Health System (SJHS) RHM as it relates to any established committees within SJHS and/or Trinity Supply Chain Management. Assists Supply Chain Management and receiving in resolving any invoice problems. Performs monthly check of expired product. Maintains excel file for items donated to missions, submitting documentation monthly to manager for social accountability reporting. Prepares for and performs annual physical inventory.
Receiving
Receives incoming shipments of supplies and equipment from vendors and unloads shipments from delivery truck by hand and/or using push carts. Inspects items visually in order to verify accuracy and condition of shipments received from vendors, and compares number of items, description and code numbers with information on packing slips. Records and/or reports discrepancies or damaged/defective merchandise before signing receipt or invoice. Locates purchase order for merchandise arriving without purchase order number.
Ships damaged or incorrect material to vendor for credit, repair or replacement.
Operates a variety of mechanical equipment such as forklift, hydraulic lift and handcart to move equipment/stock to appropriate locations.
Responds to inquiries regarding delivery of supplies/shipments from vendors. May initiate contact with vendors regarding shortages and/or back orders. Receives and processes "emergency" requisitions for supplies held in inventory, and assembles and delivers supplies requested. Stores supplies and equipment according to established storage locations (i.e., shelf, refrigerator, bin, and so forth) and inventory recycling procedures. Maintains departmental files of packing slips, purchase orders, and other related records, retrieving records as requested to assist in resolving invoice discrepancies and related problems. Deliveries non-stock orders to departments and obtains signature on all delivery documents. Responsible for placing the fixed asset tag on all capital equipment orders and forwarding appropriate information to Materials Management, Finance and Accounts Payable as needed. Obtains Biomed and/or facilities inspection approval prior to delivery of any and all electrical equipment. Maintains effective two-way communication within the Supply Chain Management department and the Trinity Health Supply Chain Management. May be required to float to other areas providing relief coverage as directed by Supervisor.
Surgery Department
Acts as the primary contact for Trinity Health SCM for contract management through Trinity/Consorta. Orders and receives all special order items and delivers to the appropriate location. Manually checks the perpetual inventory and PAR areas for replenishment through the inventory management system as it applies to Surgery, SPD or CVL, including the review of the auto-replenishment and cycle counts of the perpetual inventory. Assigns bin locations to new items for Mishawaka Campus utilizing the "item add and maintenance" function in the Supply Line application. At times items may need updating. This is also done utilizing the "item add and maintenance" function. Works closely with department associates and patient care coordinators to provide supplies ensuring that they arrive on a timely basis for physician satisfaction. Communicates with physician office and associates on special interocular lens orders for scheduled procedures. Works closely with associates updating the patient charges. Obtains all pricing of implants and/or goods that are brought in for procedures that are non-stock including validating the price and quantity for proper invoicing following the bill only process. Keeps Inventory Manager, Cath Lab, Surgery SPD associates aware of any backorder issues or unusual requests that may involve rescheduling of cases. Assists inventory manager with the analysis of pricing and service levels of preferred vendors for contractual consideration, as required. Assists SPD with the borrowing and lending of items. Sends requests to accounting to bill other hospitals for supplies purchased. Provides finance with information on "bulk buy" opportunities for product savings. Keeps list of items donated to missions and turns documentation in to manager for the social accountability. Assist in determining and communicating product substitutions when issues arise. This would include working with the Cardiac Cath Lab associates, Surgery, SPD, Trinity procurement, and Vendors.
Linen Team
Provide relief and may deliver Linen to all areas of the Hospital as needed. Pulls soiled Linen carts as needed to support Linen Team. Combines Linen carts as needed to support Linen Team.
ALL Above Areas
Performs other duties consistent with purpose of job as directed.
JOB SPECIFICATIONS AND CORE COMPETENCIES
Education: High school graduate or equivalent required. Some college or appropriate technical training preferred, but not required. Post-high school education should focus on clinical product application in cardiology, general ledger, purchasing, information systems, computer applications or accounts payable.
Licensure: None.
Experience: One year of ordering, purchasing, inventory control and/or general accounting required. Must have demonstrated an ability to function under short time frames, correspond and negotiate with others clearly; demonstrate self-motivation and capable of managing multiple priorities. Prefer one year of experience in Materials Management. Use of electric hand held scanning technology preferred.
Other Job Requirements:
Must have knowledge and possess computer skills including use of standard office software.
Must possess excellent written and verbal communication skills and interpersonal skills.
Assigned hours within your shift, starting time, or days of work are subject to change based on departmental and/or organizational needs.
Trinity Health's Commitment to Diversity and Inclusion
Trinity Health employs about 133,000 colleagues at dozens of hospitals and hundreds of health centers in 22 states. Because we serve diverse populations, our colleagues are trained to recognize the cultural beliefs, values, traditions, language preferences, and health practices of the communities that we serve and to apply that knowledge to produce positive health outcomes. We also recognize that each of us has a different way of thinking and perceiving our world and that these differences often lead to innovative solutions.
Trinity Health's dedication to diversity includes a unified workforce (through training and education, recruitment, retention and development), commitment and accountability, communication, community partnerships, and supplier diversity.
Trinity Health is one of the largest multi-institutional Catholic health care delivery systems in the nation, serving diverse communities that include more than 30 million people across 22 states. Trinity Health includes 94 hospitals, as well as 109 continuing care locations that include PACE programs, senior living facilities, and home care and hospice services. Its continuing care programs provide nearly 2.5 million visits annually.
Based in Livonia, Mich., and with annual operating revenues of $17.6 billion and assets of $24.7 billion, the organization returns $1.1 billion to its communities annually in the form of charity care and other community benefit programs. Trinity Health employs about 133,000 colleagues, including 7,800 employed physicians and clinicians.
Committed to those who are poor and underserved in its communities, Trinity Health is known for its focus on the country's aging population. As a single, unified ministry, the organization is the innovator of Senior Emergency Departments, the largest not-for-profit provider of home health care services — ranked by number of visits — in the nation, as well as the nation's leading provider of PACE (Program of All Inclusive Care for the Elderly) based on the number of available programs. For more information, visit www.trinity-health.org . You can also follow @TrinityHealthMI on Twitter.