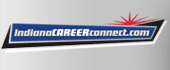 Job Information
Suez-Na

Well & Pump Field Technician

in

Mishawaka

,

Indiana
WE'RE LOOKING FORWell & Pump Field Technician
Employment typeRegular / Permanent
Location
Mishawaka, INDIANA
United States
Reference Numberreq20038
Who we are?With 90,000 people on five continents, SUEZ is a world leader in smart and sustainable resource management. We provide water and waste management solutions that enable cities and industries optimize their resource management and strengthen their environmental and economic performances.
SUEZ in North America operates across all 50 states and Canada with 6,700 employees dedicated to environmental sustainability and smart and sustainable resource management. The company provides drinking water, wastewater and waste collection service to 6.4 million people on a daily basis; treats over 600 million gallons of water and over 450 million gallons of wastewater each day; delivers water treatment and advanced network solutions to 16,000 industrial and municipal sites; processes 55,000 tons of waste for recycling; and rehabilitates and maintains water assets for more than 4,000 municipal and industrial customers. The company is a subsidiary of Paris-based SUEZ.
Who are we looking for?High School Diploma /GED
What will you be doing?RESPONSIBILITIES:
The position requires the person to troubleshoot pumps
(deep well line shaft turbines, submersible deep well submersibles, and
horizontal centrifugal) and associated equipment (electrical controls, valves,
right angle gear drives, electric motors, and meters) for these pumps used in
the municipal water supply, industrial water supply, industrial water
conveyance, fire suppression, irrigation, and water level control.
In addition to trouble shooting the pumps and associated
equipment, the Water Well and Pump Service Technician shall be able to make
corrective repairs to the equipment and install and remove the pumps from the
installed positions so repairs can be made to the pump if corrective actions in
the field cannot place the pump in desirable operating condition.
For installation and removal of pumps, the Water Well and
Pump Service Technician may need to operate a truck mounted pump hoist, a truck
mounted hydraulic crane (boom truck), or erect and operate a chain block and
tackle. In addition, the working understanding in the use of instruments like
voltmeter, ohmmeter, mega-ohmmeter, multimeter, pressure gauges, and alignment
instruments is required for this position.
Position also requires the use of large wrenches (chain
tong, pipe wrench) for pumping equipment installation and removal. The proper use of slings and hoisting devises
is necessary to safely execute the work tasks. Use of cutting torch and welder
is also required for field work.
To service Clients, this position periodically requires
overnight stays in hotel/motel facility located close to the project location.
Peerless Midwest would supply a per diem allowance for each overnight stay
associated with project execution.
Commercial Driver License, Class A CDL with Hazmat
endorsement, will be required when moving large truck equipment and well
cleaning chemicals associated with the job.
We are an Equal Opportunity/Affirmative Action Employer. All qualified applicants are encouraged to apply without regard to race, color, religion, gender, sexual orientation, gender identity, national origin, protected veteran status or status as an individual with a disability.
Suez-Na