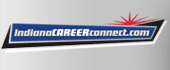 Job Information
Lozier Corporation

Production Worker-$500 HIRING BONUS

in

Middlebury

,

Indiana
Production Worker-$500 HIRING BONUS
Email
Let me know about career opportunities and upcoming events
Send
Cancel
Production Worker-$500 HIRING BONUS
Lozier Middlebury, IN
Save
Email
Share
Apply
Job Description
Description
Lozier Production Worker (Full-time and Temporary Positions Available)
Lozier is currently seeking full-time and temporary Production employees for our Middlebury, IN facility. Second shift positions are the priority, 3:30-12:00 AM shift with a starting pay including shift differential of $15.27. Lozier offers competitive pay rates and benefits (temporary employees are also eligible for limited benefits).
These positions may include production line work on a paint line system, assembly and machine operation. Appropriate personal protective equipment must be worn for these positions. Essential functions may include frequent standing, walking, lifting, reaching, pushing, pulling and repetitive motion.
Previous experience in a manufacturing environment preferred; specifically fast-paced production and machine operation is a plus, but not required. All positions require a reasonable and reliable attendance, good communication skills, and the ability to work well independently, as well as with a team.
If you want to work for the leading manufacturer of store fixtures for the retail industry, apply today!
Lozier Corporation is an industry leader in providing store fixtures to major retailers across the U.S. and around the world. Headquartered in Omaha, Nebraska, Lozier began manufacturing fixtures in 1956, and originated the basics of today's shelving systems. Today, Lozier has over 4 million square feet of manufacturing and distribution space across facilities located in five states. We are committed to quality and service, building our business around integrity and respect, and investing in our people and communities.
We continue to invest in technology and people to ensure we remain competitive in the industry. That means opportunities for you to grow and develop as an employee and individual. Whether you have a clear idea of where you see yourself in your career or not, Lozier has a diverse range of departments with their own challenges and opportunities for growth to explore. You will find a welcoming and team-oriented environment where employees strive to not only help the company succeed but also help each other succeed, too.
Job Details
August 12, 2020
Date Closes
October 11, 2020
Requisition
20000447
Located In
Middlebury, IN
Department
General Support
SOC Category
00-0000.00
Apply