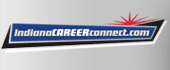 Job Information
GAF

Material Handler (Finished Goods)

in

Michigan City

,

Indiana
Looking for a new challenge where your hard work and entrepreneurial spirit will gain you recognition and reward? Then look no further than GAF, a $3 billion company and the largest roofing manufacturer in North America.
At GAF, we've built one of the most dynamic, cutting-edge, and successful employee teams in the building products industry (and we've got the financial results to prove it!). Whether it's in our Parsippany, NJ, world headquarters, or at one of our more than 24 manufacturing plants, our standards are high and the opportunities for career advancement are limited only by your desire to succeed.
If you're turned on by the idea of working for a market-leading company, in a fast-paced environment where you can truly make a difference, then GAF may be the place for you.
SUMMARY: This position is responsible for the day to day counting, reporting, processing and movement of Finished Goods inventory produced by the production line.
ESSENTIAL DUTIES AND RESPONSIBILITIES:
1.Responsible for the operation of a forklift in compliance with the standard operating procedures as defined through the GAF forklift training course.
2.Performs all work in a safe, efficient manner and follows all safety procedures.
3.Detect and report faulty operation, defective material and equipment and other unusual conditions to teammates and appropriate personnel through the forklift inspection work sheet. The forklift inspection must be completed daily, on each shift prior to operating the lift.
4.Collaborate with appropriate personnel to transmit and exchange information pertinent to work related activities.
5.Responsible for checking production schedules and communicating with other plant personnel (i.e. supervisors, group leaders, coater operators, chop cutter operators) on the adherence to the schedule.
6.Ensuring the production line has a timely supply of pallets in the pallet dispenser.
7.Remove finished pallets from the palletizer conveyors and surrounding area and transports to a designated area without restricting the production process.
8.Must keep accurate and neat paperwork. Continuous production counts must be kept and communicated to the appropriate personnel (i.e. supervisors, group leaders, coater operators, chop cutter operators) to ensure schedule attainment.
9.Performs quality checks on the material to ensure proper labeling, weight, and packaging. Identify and assist in the movement and rework of noncompliant material.
Ensures the pallets are stacked correctly, per product. Assists palletizer operator as needed.
11.Communicates with appropriate personnel regarding defective and/or hold material and coordinates rework activities to sort, scrap, or rework the material.
12.Assist in product changes, machine threading, sheet breaks and re-work as needed.
13.Assist with plant shutdown/startup duties as required
14.Meets all physical demands of the position as more fully described below.
15.Works scheduled shifts and overtime as assigned.
16.Complete area housekeeping requirements to maintain work area in neat and orderly condition per the housekeeping procedure.
17.Performs other duties as assigned.
BASIC QUALIFICATIONS REQUIRED
High School Diploma or equivalent 2. Minimum of 6 month in a manufacturing/industrial environment in the last 10 years and/or previous military experience preferred 3. Available to work any shift, weekends, holidays and overtime as required 4. Ability to frequently lift 25 lbs 5. Willing to adhere to all safety rules and regulations, including all PPE requirements
REASONING ABILITY: Ability to understand and communicate detailed written or oral instructions on all matters concerning; safety, machine operation, maintenance, and troubleshooting. Ability to solve problems involving a few concrete functions of this job. Establish and maintain effective relationships with those contacted in the line of work.
PHYSICAL DEMANDS: The physical demands described here are representative of those that must be met by an employee to successfully perform the essential functions of this job.
While performing the duties of this job, the employee is regularly required to stand; walk; use the hands to fingers, handle, or feel objects, tools or controls; to raise and lower objects without mechanical aids; to extend hands and arms in any direction to reach, push or pull objects; to bend at the knees and at the waist; and to talk or hear.
The employee must have the ability to regularly lift and/or move up to 50 lbs without assistance.
Specific vision abilities required by this job include close vision, color vision, peripheral vision, depth perception and the ability to adjust focus.
Ability to wear and use required safety equipment, including safety glasses, steel-toe safety shoes, hearing protection and head protection.
WORK ENVIRONMENT: The work environment characteristics described here are representative of those an employee encounters while performing the essential functions of this job.
While performing the duties of this job, the employee is exposed to fiberglass mat, asphalt, granules, fumes or airborne particles that fall below OSHA PELs. The employee regularly works near moving mechanical parts and is exposed to vibration from machines.
The employee occasionally works in high places when assisting with thread-ups and above the floor level on catwalks and/or stairs, and is exposed seasonally to hot and cold weather.
At times, the noise level in the work environment requires hearing protection.
This entire description covers the most significant aspects of this job but does not exclude additional responsibilities assigned to this job.
We offer a competitive salary and benefits package including 401(k), medical, dental, vision, prescription drug, tuition reimbursement, and a vacation package. At GAF, we believe our employees are our greatest resource.
GAF is proud to be an Equal Opportunity Employer, committed to workplace diversity. M/F/D/V.
Requisition ID: 5623