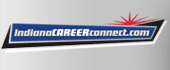 Job Information
Franciscan Health

EVS Trainer

in

Michigan City

,

Indiana
EVS Trainer
Environmental Services
Franciscan Health
3500 North Franciscan Way Michigan City, IN 46360
Days; Evenings; Nights; Weekends
Full-Time
High School Diploma/GED Preferred
WHAT WE NEED
Someone to show others how to give the white glove treatment
WHO WE ARE LOOKING FOR
It's been said that cleanliness is next to godliness. Well, at Franciscan Health, cleanliness is ranked pretty high and we value the people who help keep our environment spotless. From patient rooms to offices, from work rooms to visitor lobbies… there are a lot of spaces in a hospital and they all need to be monitored and kept clean.
Are you productive with your time? Are you detail-oriented? Do you take pride in a job well done? Are you observant enough to notice when things need to be repaired or replaced? If so, we need your help.
WHAT YOU WILL DO
Act as the database administrator for any computer systems used.

Audit and review probationary employees' job specific quality standards.

Maintain documentation related to Hiring, Orientation, Training, and Education of staff in the department.J

Perform all duties of EVS Association I and II.

Participate as part of the Management Team by attending meetings, speaking with staff about procedures and policies, documenting and addressing concerns with staff during six month probationary period.

Provide input into departmental policies, procedures and competencies.

Train and educate new employees.

Train other associates how to: clean assigned areas; keep assigned areas supplied appropriately at all times; and report items needing repair or replacement.
WHAT IT TAKES TO SUCCEED
Prior EVS experience.

Knowledge of biohazard waste procedures.

Lead and coach others.

Basic computer software skills, hardware, and communication devices to perform tasks.

Conceptualize and plan.

Customer service skills.

Organize and maintain file systems.

Follow directions as communicated in a variety of ways.

Infection control.

Knowledge of OSHA, DOT, EPA, DNREC, and JCAHO safety codes, regulations, and requirements.

Spreadsheet development and management.

Supervisory and team leadership skills, including coaching, engaging and developing employees.

Effectively communicate verbally and in writing.
WHAT WE'RE LOOKING FOR
0-1 Years Experience
License(s):
Certification(s):
Travel:
EQUAL OPPORTUNITY EMPLOYER
It is the policy of Franciscan Alliance to provide equal employment to its employees and qualified applicants for employment as otherwise required by an applicable local, state or Federal law.
Franciscan Alliance reserves a Right of Conscience objection in the event local, state or Federal ordinances that violate its values and the free exercise of its religious rights.
Franciscan Alliance is committed to equal employment opportunity.
SUPPORT SERVICES ​​​​
Michigan City, IN, US, 46360
Full-Time
employmentType: Full-Time
Days
Michigan City
IN
46360
3500 North Franciscan Way