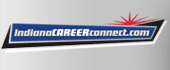 Job Information
The Methodist Hospitals

GROUNDS MECHANIC-IRRIGATION

in

Merrillville

,

Indiana
Assists in maintaining the grounds of the hospital and offsite locations. Assists in maintaining, repairing, adjusting and providing preventative maintenance for all Grounds Service equipment.
PRINCIPAL DUTIES AND RESPONSIBILITIES(*Essential Functions)
Assists in the connection and repair of irrigation equipment, draining and bleeding every fall and complete inspection and renovation every spring.

Cuts lawns, trims and edges around walkways, parking lots, and flower and shrub beds as directed.

Follows a predetermined preventative maintenance program daily by keeping the equipment clean and in good working condition.

Maintains Grounds maintenance shop, spare parts log, tools and repair equipment and all equipment manuals in an organized manner.

Keeps all equipment in the best possible condition on a daily basis.

Repairs, adjusts and maintains all tools and equipment used by Grounds Services in either a preventative maintenance program or as needed.

Clears snow from walks, parking lots, entryways and driveways immediately upon any accumulation. Maintains parking lots and roadways, as needed.

Performs other duties as needed and/or assigned.
JOB SPECIFICATIONS(Minimum Requirements)
KNOWLEDGE, SKILLS, AND ABILITIES
Valid driver's license.

Ability to use hand power tools and various grounds related tools.

Ability to work independently and in a team environment.

Ability to provide compassionate, quality health services for employees, physicians and customers.

Two years in a mechanical trade school or equivalent experience
EDUCATION
High School Diploma/GED Equivalent Required

Equipment mechanic in the lawn/landscape field.

2 Landscaping Required
STANDARDS OF BEHAVIOR
Meets the Standards of Behavior as outlined in Personnel Policy and Procedure #1, Employee Relations Code.
CONFIDENTIALITY/HIPAA/CORPORATE COMPLIANCE
Demonstrates knowledge of procedures for protecting and maintaining security, confidentiality and integrity of employee, patient, family, organizational and other medical information. Understands and supports the commitment of Methodist Hospitals in adhering to federal, state and local laws, rules and regulations governing ethical business practices for healthcare providers.
DISCLAIMER - The above statements are intended to describe the general nature and level of work being performed by people assigned to this job. The statements are not intended to be construed as an exhaustive list of all responsibilities, duties and skills required.
ID: 2021-6992
Street: 8701 Broadway